Non-Alcoholic Mocktails Made in the Treasure Valley
The trend of living an alcohol-free lifestyle or even just being sober curious seems to be growing, particularly with younger crowds who are looking for a new way to enjoy a night out or a tasty experience without the hangover or the sugary mixers. Catching onto this trend many years ago was Briana Beford and Melissa Nodzu, the co-founders of the Free Spirits Lounge + Merc, located on Orchard Street. They first tapped into the non-alcoholic drink trend when they started their company iOnE Bitters in 2019, creating bitters, shrubs (drinking vinegars), salts, sugars, and mocktails (which they refer to as "free spirits) out of local, seasonal, and often foraged ingredients found in the Treasure Valley. The company eventually grew into Free Spirits, their brick-and-mortar lounge, shop, and event space that normalizes alcohol-free drinking behind the bar, at the backyard BBQ, or really any other occasion. Their passion for creating craft, high-quality beverage ingredients is evident in the care that goes into each element, from harvesting wild dandelion, lemon balm, and rose hips to growing their own fruit to supplementing from local producers like Fiddlers Farm, Purple Sage Farm, Rice Family Farm, Whistle Pig Farm, Black Fox Farm, and Waterwheel Gardens.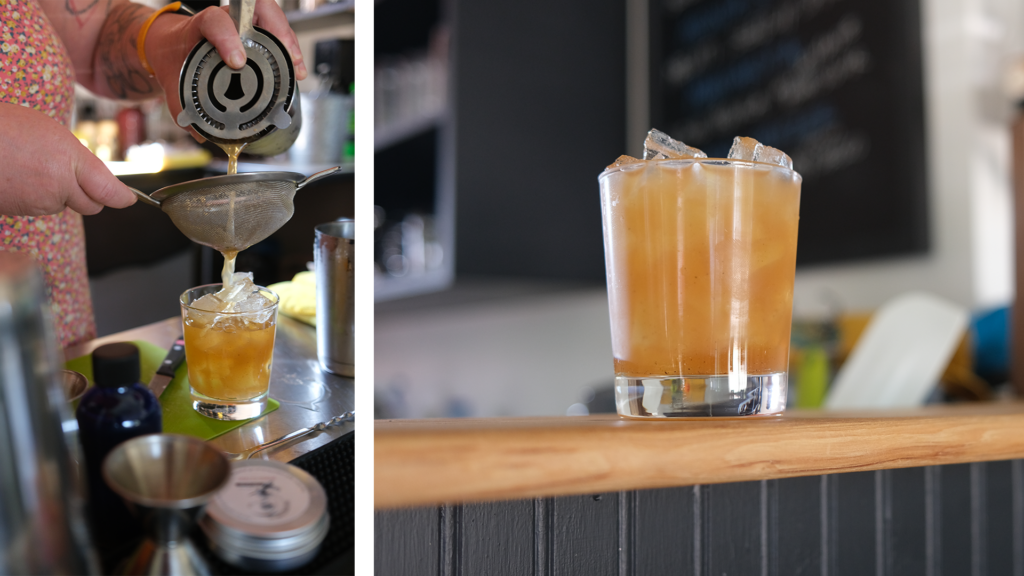 Before starting their brick-and-mortar business, Briana and Melissa were both in the food and drink industry, though not in any way like they are today. Many Treasure Valley residents might recognize and remember Briana from her barista days at Dawson Taylor or serving behind many bars in the area. Melissa has a 20-year background working with the local farmers markets as well as running an event called Taste208 (now Taste & Craft). The two friends noticed a trend about seven or eight years ago when kombucha was gaining more popularity and people were looking for a new kind of non-alcoholic drinking experience. With Briana's passion for mixology and Melissa's longstanding advocacy and support of the area's local food system, they decided to create their own local and seasonal ingredient–based mocktails. Having just retired from directing farmers markets in 2019, Melissa wasn't keen on returning to them. But with some convincing from friends and Briana, the mixologist of the two, iOnE Bitters opened at the Boise Farmers Market as a bitters manufacturing company, creating and serving mocktails at the market to teach customers how to use their products. Soon, they weren't just making bitters but also syrups, shrubs, rimming salt and sugars—all the ingredients needed to make a delicious, healthy free spirit with ingredients aligned with the seasons.  
IOnE Bitters is the backbone of Free Spirits and where it all began. Prior to 2021 when the business was just IOnE, Briana and Melissa made upwards of 20 to 30 different varieties of bitters, with 80% of them being seasonal (they've since reduced their bitters profiles to about 12 regulars and some seasonals). Some of the bitters profiles are entirely unique creations of Briana and Melissa's while others are more traditional bitters profiles with a twist, like their signature aromatic Hips Don't Lie bitters made with foraged Boise River rose hips and seasonal Emmett cherries, fennel, and hops.  
With the popularity of iOnE Bitters, opening Free Spirits was the natural evolution for the business. The first Free Spirits opened on Vista Avenue in October 2019, just five months prior to the onset of COVID, a difficult time to be in the food and beverage business. After persisting through curbside and delivery services and a handful of wholesale accounts, in August 2021 Free Spirits became mobile for several months, operating out of a 20-foot truck previously used as a mobile flower market before moving back into the retail space in April of this year.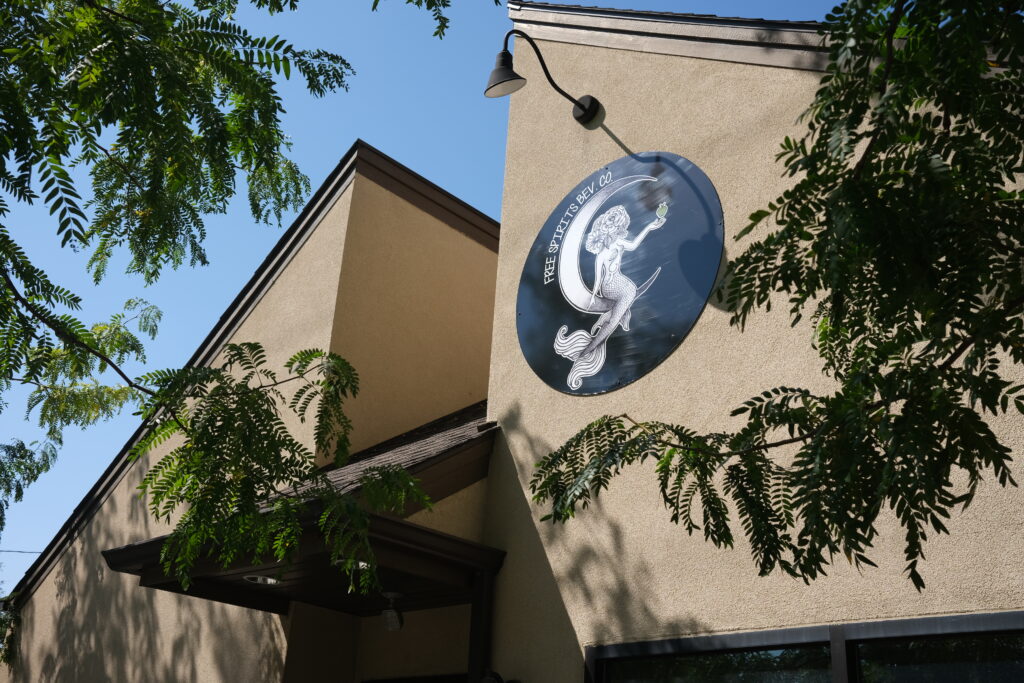 The new space, located on Orchard Street, is a lounge, mercantile, and event space in one. As a lounge, Free Spirits is Boise's only non-alcoholic drinking space, serving alcohol-free, shrub-based cocktails like palomas, pineapple mojitos, and margaritas, all made with Free Spirits ingredients and local, seasonal produce and some made with craft alcohol-free spirits like Ritual Zero Proof, Mondays, Seedlip, and Spiritless for those seeking a classic cocktail experience sans alcohol. The majority of Free Spirit's ingredients are grown and foraged in the Treasure Valley and the drink menu changes monthly based on what is available. 
For those who would like to create their own free spirits at home, ingredients like shrubs and bitters are available for purchase in the storefront. There are currently nine bitters on rotation for sale, including a seasonal summer 2023 grapefruit, the aforementioned Hips Don't Lie, and Poppins, another seasonal summer bitter made with palo santo, orange, chamomile, rose, gentian, mint, juniper, pineapple weed, hibiscus, rose hips, and nettle.
 Free Spirits also hosts events, like their annual A Taste of Temperance, Boise's only alcohol-free food pairing experience or Fika, Food + Funk, Boise's only holiday gift giving shopping experience, coming November 11. Those who wish to host a party with friends or need a workshop space for up to 24 can reserve Free Spirits. Ultimately, Briana and Melissa see Free Spirits as a space for the community to congregate, "be it with alcohol-free cocktails we've created; a private soap felting or branch weaving class; a place to pick up your weekly CSA share; private tasting; chef-hosted supper club; bitters and cocktail workshops; just ask—we're open to the experience."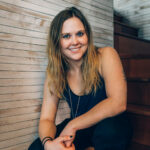 Hayden Seder is a freelance writer and copy editor based in her hometown of Ketchum, Idaho. Hayden is passionate about writing about the outdoors and the state of Idaho. Her writing can be found in Backpacker, Climbing, Boise Weekly, Idaho Press, and more. When not putting pen to paper, Hayden loves cooking vegan food, rock climbing, mountain biking, and traveling with her rescue pitbull, Otis.