Your One-Stop Online Shop for Local Produce and Goods
A Local Idea
The benefits of having reliable access to locally grown food are vast for a community: it makes it healthier, more secure, and more connected. Luckily for Boise area residents, the Treasure Valley is a bounty of local food and producers, from vineyards to fruit orchards to vegetable farms to dairy cows. When FarmDeliver founder Elisabeth Chin started her online marketplace in May of 2022, she wanted to find a way to connect the Treasure Valley's ubiquitous producers with locals, all while maintaining core values of accessibility, transparency, and local food ownership.
Chin's Passion
A Boise native, Chin grew up "ag-adjacent," as she calls it, participating in 4H, raising livestock with her family, and eating produce harvested from their large garden. As an adult, Chin wanted to support local farmers but found it difficult to replace portions of her groceries with locally grown food, often having to piece her grocery list together by shopping at different stores or visiting farms. When the pandemic started in 2020, Chin faced empty shelves in grocery stores, like many others, and was inspired to think of a way to create food security in the Boise area by connecting locals with the many farmers and producers in the area.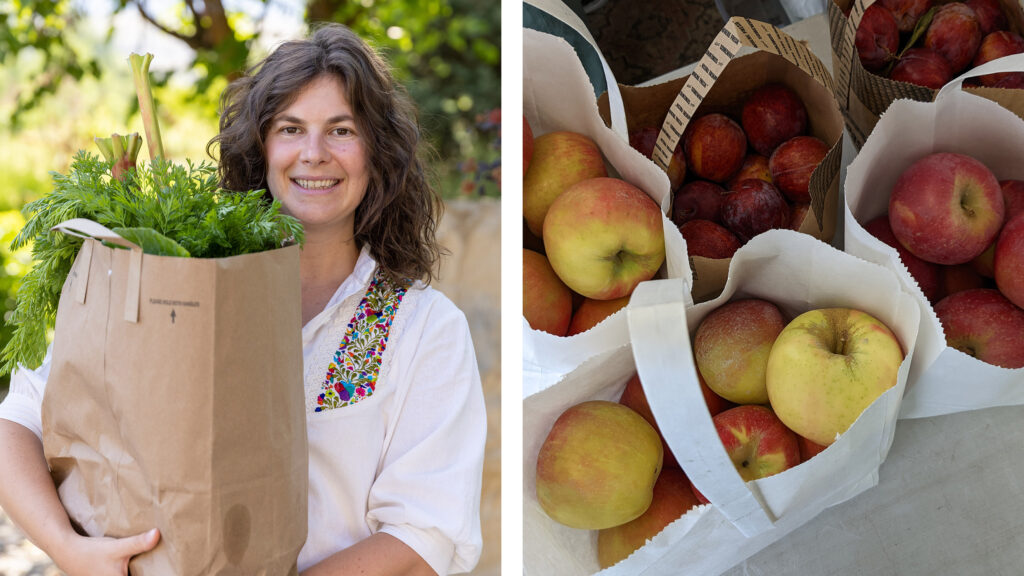 FarmDeliver's Origins
Chin's online marketplace known as FarmDeliver launched in May of 2022. The website showcases the products of the currently 16 farms that partner with FarmDeliver; products including produce, baked goods, eggs, dairy, meat, and more. Transparency is a core value of the company, meaning that every product on the site is traceable, and every farm can be contacted directly by the customer through their farmer profile. All producers must be local to the Treasure Valley or be a locally based food producer that uses Idaho-sourced ingredients. To maintain accessibility, FarmDeliver keeps locally grown food affordable, reliable, and easy to access for the average local customer. FarmDeliver's unique pricing model allows farmers to earn retail price on all sales and customers to pay less than a grocery store markup.
"Many Boiseans might be surprised to find that they can easily, affordably and reliably get groceries for all the major food groups from local farms and producers, even through the winter," said Chin.
How it Works
The process of ordering through FarmDeliver is as simple as ordering off any website. Customers are not required to create accounts, pay for memberships, or meet an order minimum; simply add products to your cart and check out by noon on Monday to receive delivery of your order on Wednesday that same week. Farms drop off orders each week to FarmDeliver's commercial space shared with indoor microgreens farm Sable Dog Farm. Delivery costs a flat fee of $7.99, and Chin and her husband personally deliver orders to customers across Boise, Meridian, Nampa, Kuna, Eagle, and Hidden Springs. Chin says she loves doing the deliveries as she gets to meet customers, but she recognizes the need for extra help and is bringing on another delivery driver.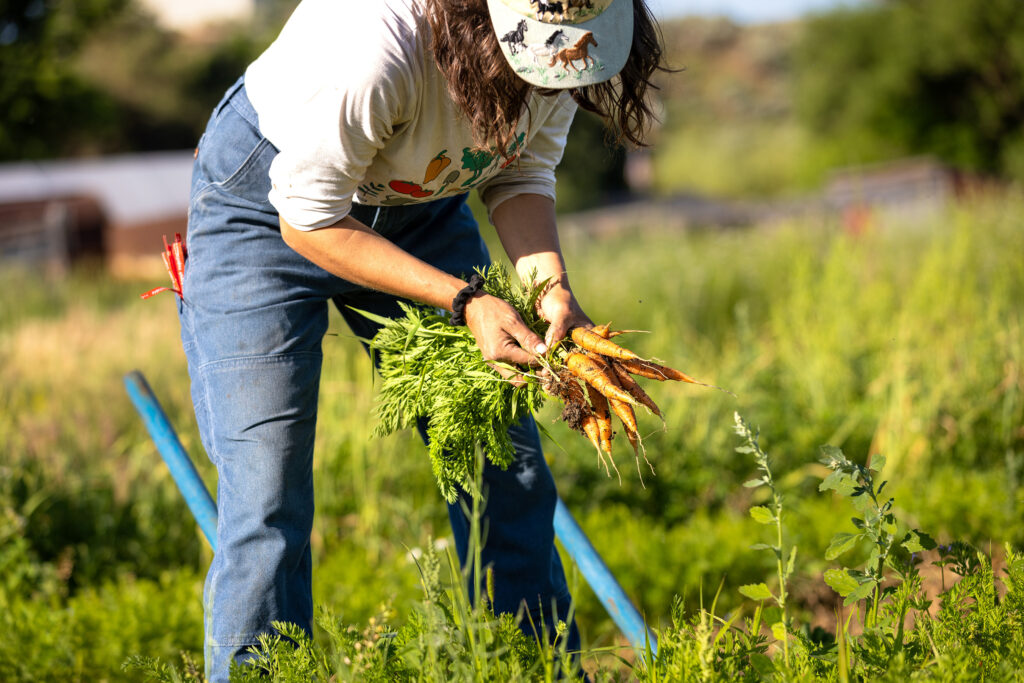 A Win-win Situation
When it comes to which producers to work with, the majority have approached Chin after hearing about FarmDeliver through word of mouth or social media. If there's a gap in FarmDeliver's offerings, Chin may seek out a specific producer, but she's careful not to bring on too many new farms at once. "Our first priority is to curate a large variety of products so that FarmDeliver can be a one-stop shop for most staple groceries," said Chin. "We work to ensure each of our sellers is making a satisfactory number of sales before bringing on new sellers who offer the same products." Chin hopes in the future to localize even further by grouping farms to serve the areas nearest them, allowing FarmDeliver to work with roughly twice as many farms.
"My hope is to make it easier for farmers and urban growers to sell their goods to the people closest to them. In doing so, I hope communities across the Treasure Valley will grow more connected and self-sufficient."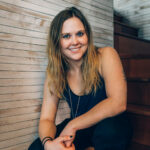 Hayden Seder is a freelance writer and copy editor based in her hometown of Ketchum, Idaho. Hayden is passionate about writing about the outdoors and the state of Idaho. Her writing can be found in Backpacker, Climbing, Boise Weekly, Idaho Press, and more. When not putting pen to paper, Hayden loves cooking vegan food, rock climbing, mountain biking, and traveling with her rescue pitbull, Otis.