The first time I ate at Kibrom's Ethiopian and Eritrean Restaurant, I left feeling dumbstruck at how I could've missed out on it for so many years. With its conspicuous location on the busy and bustling State street, it feels comical to say it took me eight years of living in the valley before finally experiencing Boise's authentic taste of Ethiopian and Eritrean cuisine. Since 2019, I've frequented Kibrom's as often as I'm able—whether I'm taking my lunch to go or inviting family and friends to dine out, the flavor packed food and culture immersed setting at Kibrom's restaurant never fails to impress.
Kibrom's Origins
Kibrom Milash and his wife, Tirhas Hailu, first came to Boise, Idaho in 2013 as refugees with a goal of opening an Ethiopian and Eritrean restaurant. Prior to coming to Idaho, Kibrom and Tirhas first began their restaurant endeavor in Shimelba—a refugee camp in Ethiopia where they lived for five years before coming to the States. They owned their restaurant in Shimelba and ran it for three years, all the time learning to cook for diners and curate a menu that would eventually lead them to where they are today. Their goal for the restaurant here in the valley was "to show the Boise, Idaho people new food and new culture." With a strong connection to their roots, they are able to achieve a cohesive link between their Boise community and the culture of their home countries. In 2014, with the help of friends and the International Organization for Refugees (IOR), Kibrom was able to open the business and begin his restaurant journey in Boise.
Ethiopia or Eritrea, which is it?
When asked if he's from Ethiopia or Eritrea, Kibrom will say he's from both countries in East Africa. "My nationality is Eritrean, I was born and grew up in Ethiopia, my dad is Eritrean, my mom is Ethiopian, and my wife is Eritrean, so I can say I'm from both. I have both nationalities." When asked about the specifics of Ethiopian and Eritrean food being from two countries, Kibrom says, "it's the same food, because Eritrean and Ethiopian…they are just one people, but two different countries." In bringing the vision to Boise, he shares with us a collaborative culture and cuisine stretching across both countries through his menu and dining experience.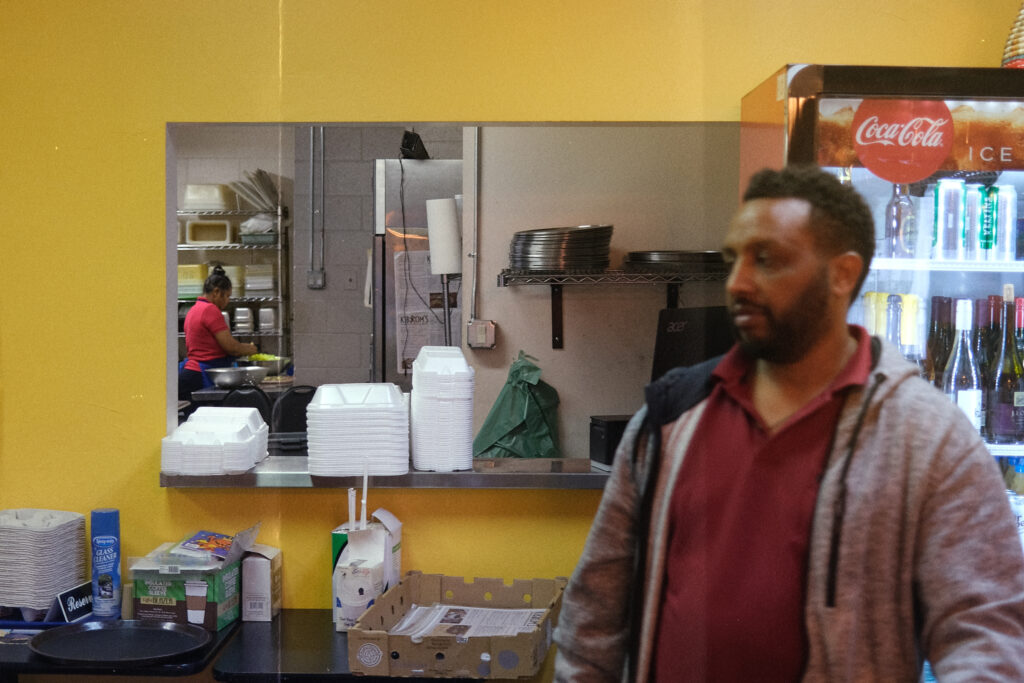 Teaching the Culture
The challenges of finding their way in a new country and succeeding at starting a business that forces people to go outside their culinary comfort zone, were not easy. Kibrom says, "At first it was very very hard because this food was very new for the community." He expands on the obstacle of teaching Boiseans how to eat Ethiopian food the way it's meant to be enjoyed. He says, "We had to show them how to eat because it's finger food… we encourage people to use their fingers to eat." Unlike the utensil centered culture in the US, Ethiopian food is meant to be enjoyed without a fork and knife. When you go to Kibrom's restaurant, it's likely your food will be placed in front of you on a silver platter laid with a large blanket of injera— fermented Ethiopian flatbread which acts as the vessel for the contents atop it.
Most people might be confused at the lack of carefully napkin-enclosed utensils we expect to already be placed on the table when we arrive. However, this is the learning/teaching moment Kibrom has become accustomed to with his newer customer base. No matter who walks through the door, Kibrom is ready to teach his diners the natural way of enjoying Ethiopian food. By tearing off pieces of the injera with your fingers and using it to scoop and pinch at the contents on the platter, you begin to experience Ethiopian and Eritrean cuisine authentically and in your own backyard.
Straight from the source
One reason why the cultural presence is so significant in the food at Kibroms restaurant is because many of their vital ingredients are sourced straight from Ethiopia. "All the spices, all the grain is from Ethiopia." Spices are an integral part of what gives Ethiopian food its distinct flavor. Five of the main spices used in Ethiopian food include berbere, turmeric, black cardamom, black seed, and ajwainee seed. One spice commonly seen in the dishes on the pages of Kibrom's menu is berbere—the signature spice blend of Ethiopian cuisine… which is a unique blend of many spices including ginger, coriander, cardamom, paprika, nutmeg, allspice, fenugreek, cloves, cinnamon, salt, and ground chilis. This particular spice blend is seen in multiple of Kibrom's menu items including Defen Mesir, Kae Mesir, Selsi, Red tibs, and Kae-wot.
A Menu with Variety
Regardless of whether you're a meat lover or a vegetarian, Kibrom's menu has something for everyone and maintains a consistent flavor in all menu options. Kibrom prides his menu on being inclusive of vegetarians and attests to the unique aspect that most options are even gluten free. Sure enough, if you take a look at Kibrom's menu, there are entire sections with as many as fifteen completely vegetarian options. With choices such as the veggie platter, where diners can choose from the eleven veggie entrees and pick 4-6 of them for their platter, there are numerous ways for a vegetarian to access and appreciate this cuisine.
The award
This is how Kibrom has grown his restaurant from being a small start up in hopes of sharing Ethiopian food and culture with Boise, to gaining attention from the prestigious James Beard Award. Kibrom is a semifinalist for the best Chef category and is one of four local chefs to have made it on the list. Expecting the list of finalist nominees to be released on March 29 this year, Kibrom says "at first I didn't know how big the James Beard award was, but when I heard from people…it was just amazing. That's a big chance for us." He's overjoyed at the opportunity he's had to not only share his culture through his food in Boise, but to be recognized for it on such a large scale.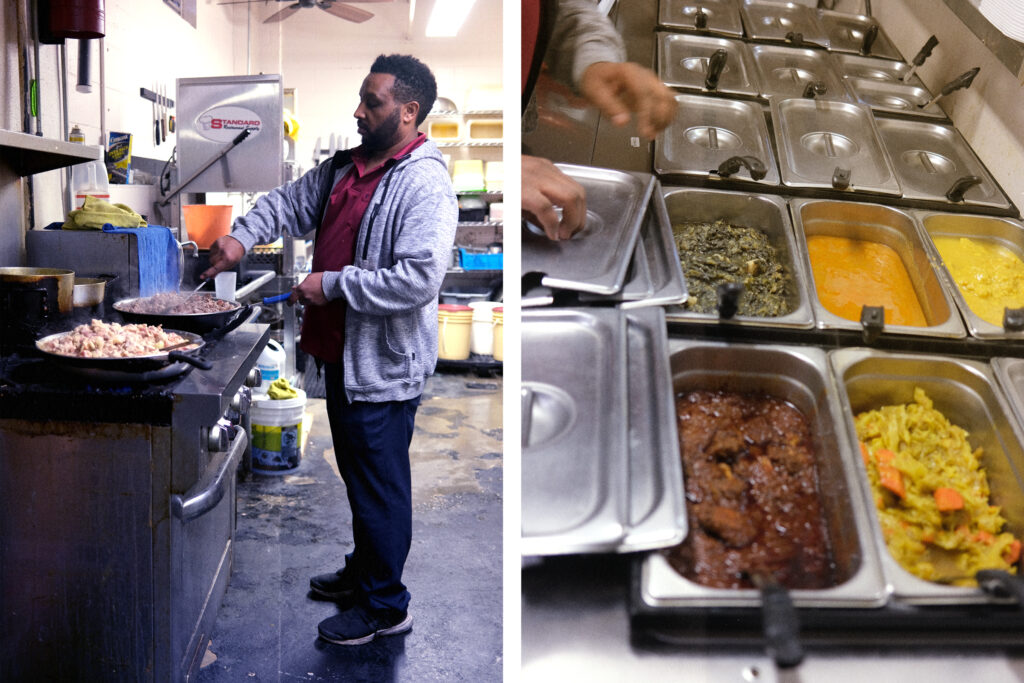 Kibrom says that today "about 50% of our customers are new people" getting recommendations from friends or family urging them to come and try Kibrom's food for themselves. I asked Kibrom if there was a second restaurant location in the books anytime soon given the growing popularity. He replied that he'd love to, but will need more manpower before he's able to pull it off.
So if you're looking to dine in or take-out lunch or dinner in Boise and want to try something new, get yourself over to Kibrom's on State street where the food is as warm as the culture and all are welcome to eat outside their comfort zone and even get their hands a little messy.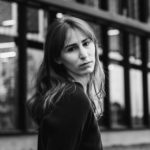 Dakota Cline is a professional amateur chef based in Boise, Idaho. When she's not cooking or climbing, you can find her reading around town or waiting for spring. She spent the past two years working in public service and primarily crisis management. A people person at heart, she is always looking to connect with new people and learn more about her community.