Industry stories, served hot and unfiltered
In this two-part series, we visit some of Boise's iconic kitchens to ask industry folks what items they can't live without.
ANSOTS / SAUCE IS BOSS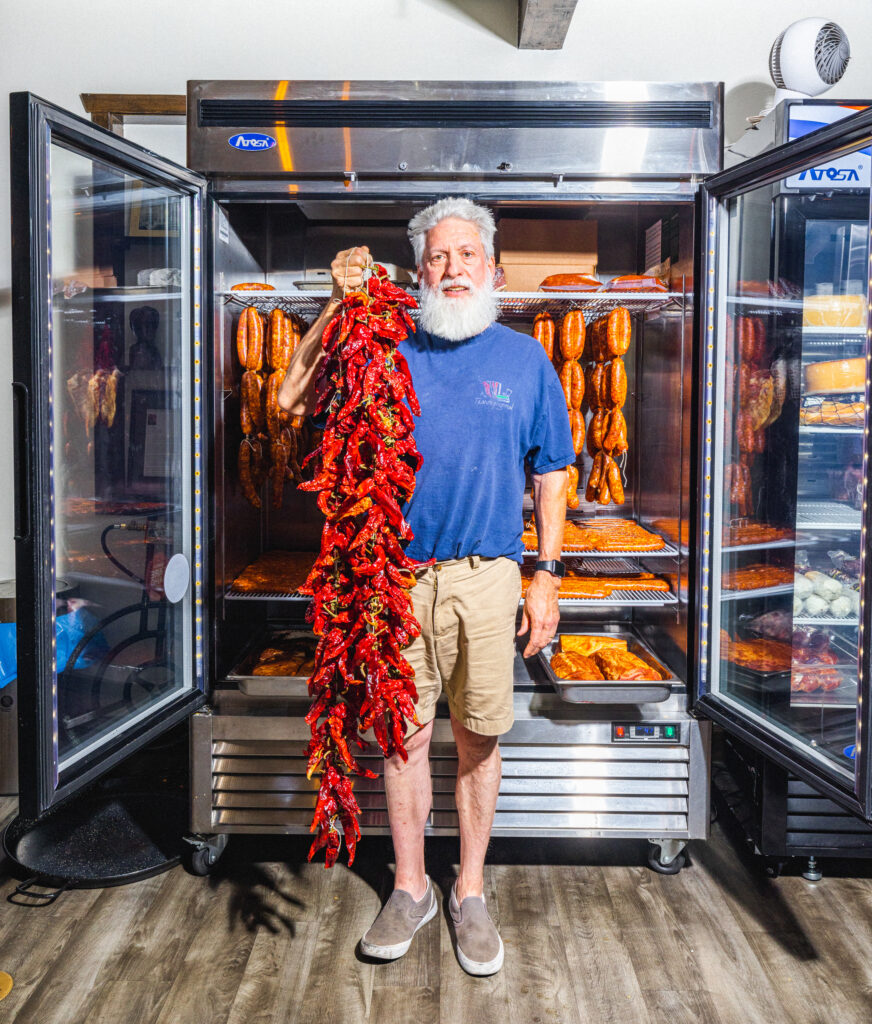 Dan Ansotegui's choricero pepper sauce has been perfected for generations, originating in the basque country. Each pepper is locally sourced and once blended, strained and spiced, the rich sauce becomes their greatest weapon — a versatile marinade, soup base, and flavor enhancer. Most notably, it gives Ansots' many different varieties of homemade chorizo their distinct color and kick.
According to Dan, we all need some homemade choricero sauce in our kitchen. It makes everything better. And according to me, we all need a childhood where Grandma asks us to bring a handful of raw meat from the basement.
LITTLE PEARL OYSTER BAR / DEEP CUTS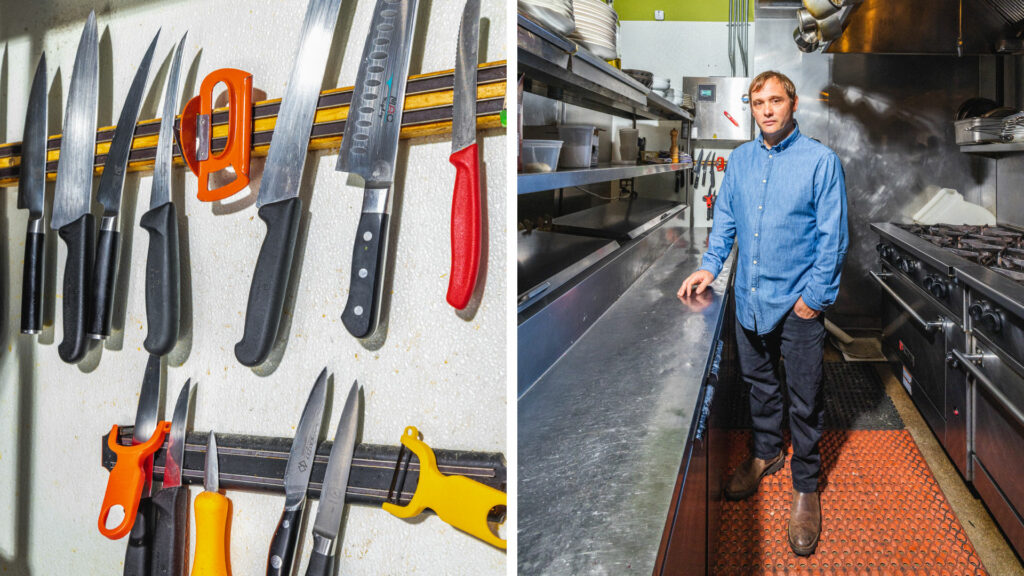 For such an elevated menu full of fresh seafood you won't see Chef Cal Elliott with an over-the-top knife setup. He tells us about a young kid in New York fresh into cooking who spent four grand on a knife kit that ended up lost in a cab hours later. Oof.
We walk back to the kitchen and he points to his station. For Cal, it's about treating the tools you have with care. He pulls a large house knife from the magnetic strip next to his prep area. It's worn but sharp.
As for leaving Brooklyn to open another successful restaurant in Boise during the height of a pandemic, Cal is hoping it pays off.
Us too, Cal. No bull.
RED FEATHER / BITTERCREEK / DIABLO & SONS / THE MACHINIST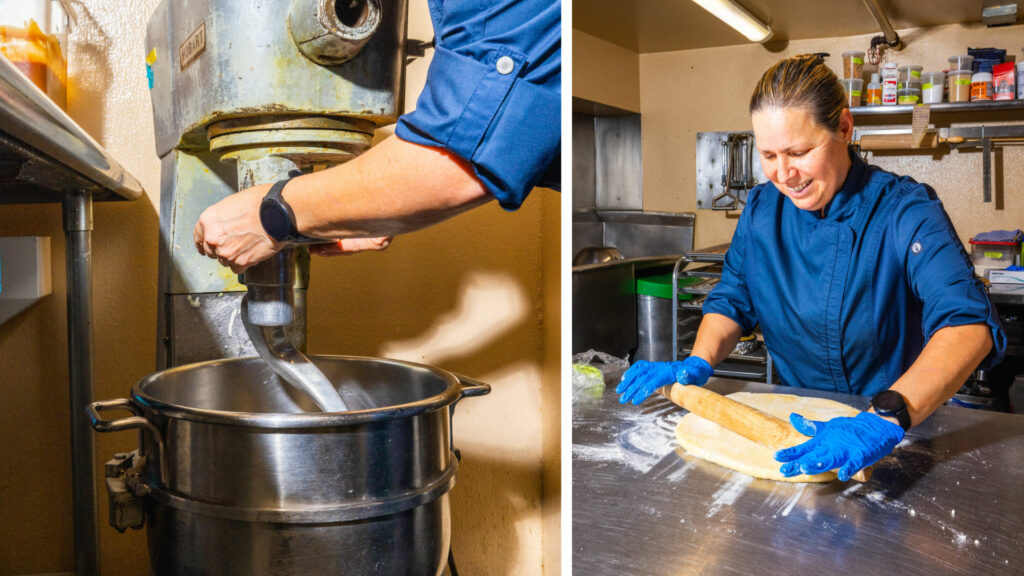 Pastry chef Veronica Valenzuela knows her way around a mixer. She points to a large faded green machine in the corner. Between Veronica and this mixer they handle pastry for Red Feather, Bittercreek and Diablo & Sons. It's primary job these days? Homemade pretzels.
Caramel cools in a large Cambro — there's cakes and cookies to make. Veronica rolls out a shortbread dough that's been chilling in the fridge. It's one of her Grandma's recipes.
KIN / FLEXIBLE SUPPORT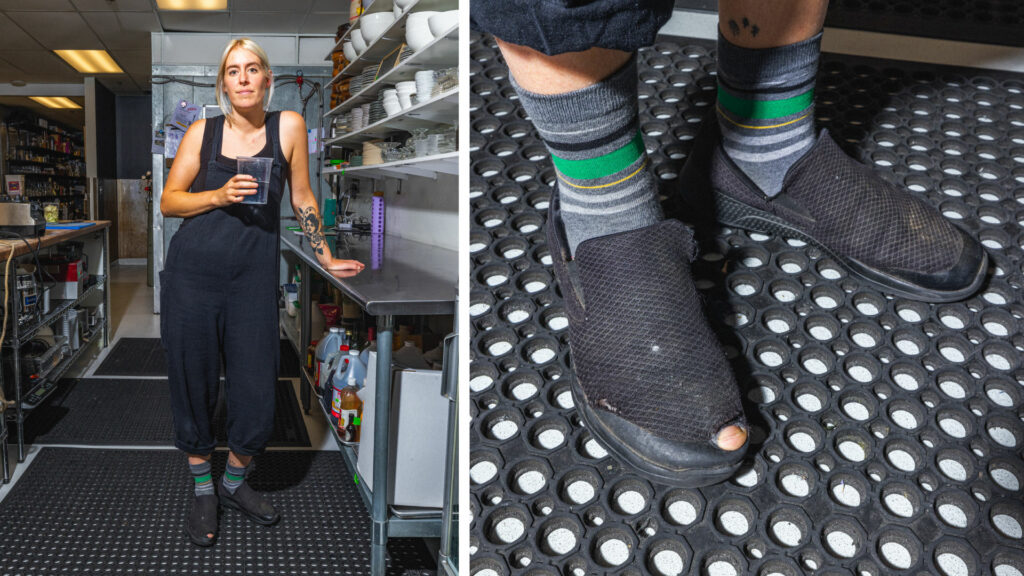 Leave it to these Skechers Fit Flex Non-Slip to help Jordan Hendricks cook on her feet all day. And she'll need it. Five-course tasting menus, outdoor dining performances on KIN's lawn, and catering events keep Jordan busy expanding her culinary expertise.
This week she debuts her first independently developed menu creation:
Cucumber gazpacho with pickled plums, lacto fermented turnips, green beans, finished with a basil oil and plum lime-ade gel.
Skechers approved.
Speaking of approval, go visit any local spot and give them your love because they do sure love you. Follow along for part II of this series and, in the mean time, tip generously. Baby needs a new pair of shoes.
Stay tuned for part 2!