Industry stories, served hot and unfiltered
In this two-part series, we visit some of Boise's iconic kitchens to ask industry folks what items they can't live without.
KIN / A WHOLE MEAL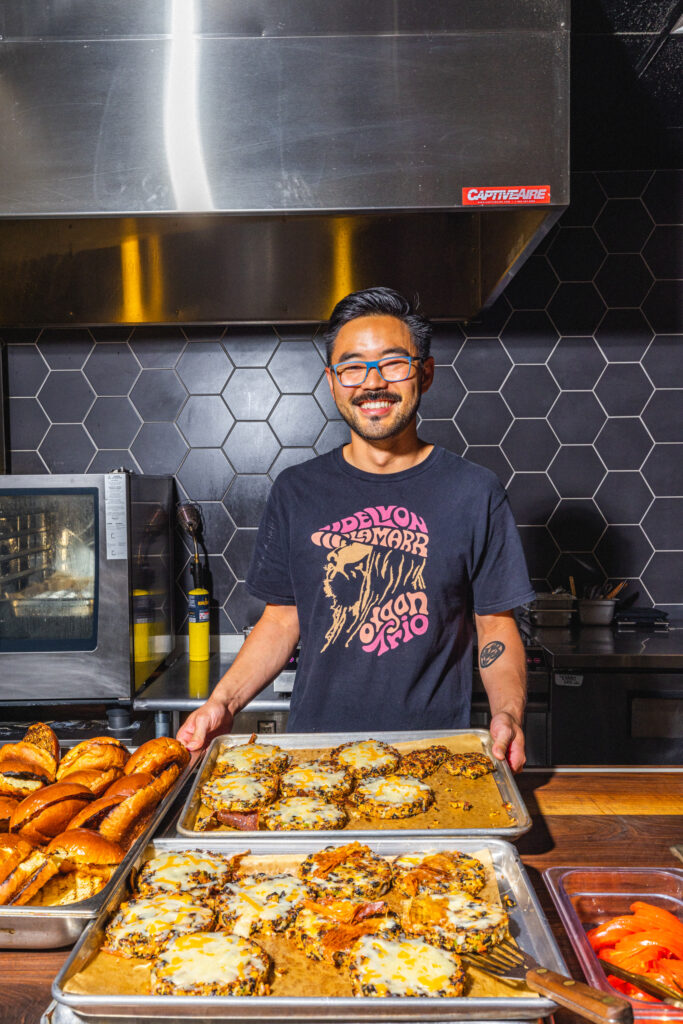 Family meal originated as a way for restaurants to feed staff a substantial meal outside of service hours. But it's history and impact on the industry has inspired cookbooks, TV shows and autobiographies.
For co-owners Kris Komori and Remi Mcmanus, these daily shared meals are essential to running their operation. Today, it's veggie burgers, all the fixins, and a beautifully light pavlova for dessert.
Each member of the kitchen staff cooks family meal once a week. Front of house plans and executes a family meal once a month.
Most popular family meal of late? Baked potato bar with all the toppings.
[cries in Idahoan]
RED FEATHER LOUNGE / SO METAL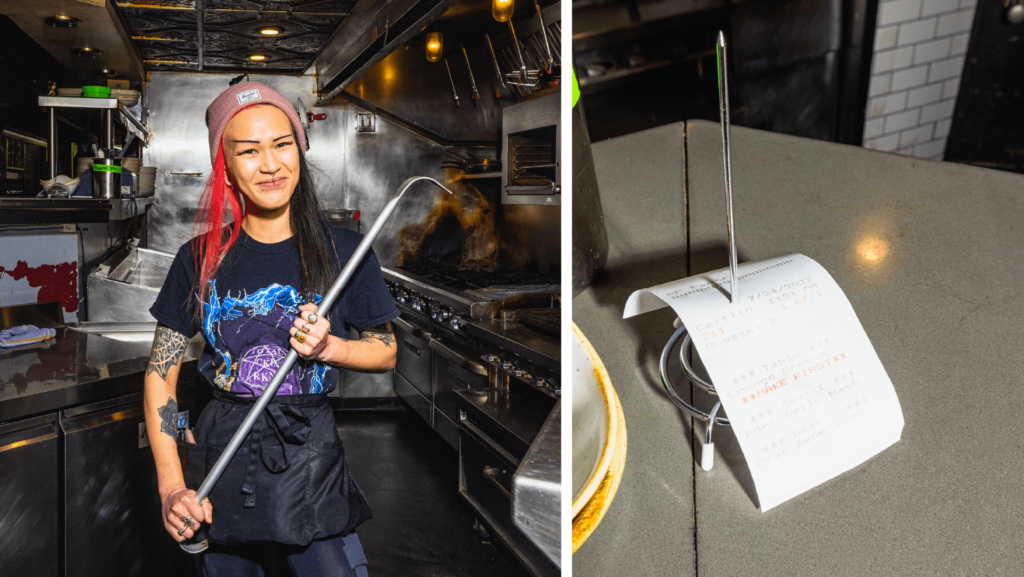 Red Feather has recently reopened, and with it, comes Chef Megan Rupp. We walk back to the large pizza oven she often runs and I notice something hanging on the wall. She grabs it and laughs.
[They actually have a paddle, like the fancy places]
It's a metal bar with hooks on each end for rotating pizzas in the oven. A formidable weapon. I ask her what her biggest battle has been coming up in this industry.
We're hooked.
LITTLE PEARL OYSTER BAR / PEARLS OF WISDOM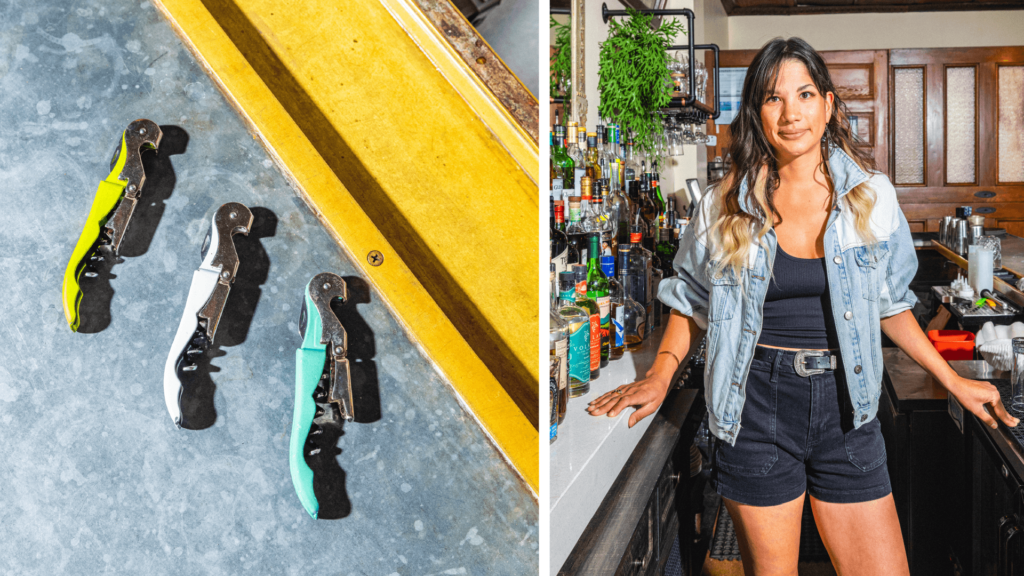 As a bartender and wine buyer for the Little Pearl, Railli Kowall opens a lot of wine.
In stark contrast to her thoughtfully curated wine list rests our unsung hero. It's called the Truetap wine key. Railli owns every single color.
Yep. Five to ten bucks.
Railli pulls a few bottles of her current favorites she's handpicked to go with menu items. We ask what her go-to bottle is when pairing with seafood. Then she drops this Truetap bomb:
DIABLO & SONS SALOON / GRILL PLEASE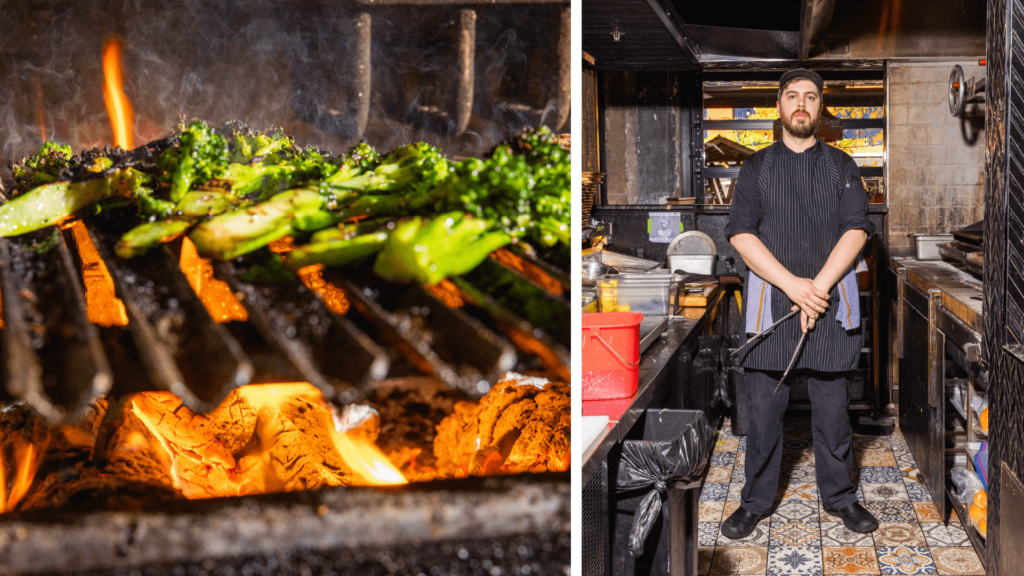 Loran Rodriguez' love of the grill started as a young kid working alongside his dad at the barbecue. Loran would go on to work his way up from a dishwasher to head chef at the Sangria Grille in Moscow before landing at Diablo & Sons Saloon. Now, he mans the impressive live-fire grill set up including two lifts connected to a pulley chain-and-gear system. A bit much? Not to Loran.
I watch as a fellow cook starts layering wood chips across the bed of the fire inside the grill.
One last flaming truth: each one of these pieces of equipment, family recipes, and cooking philosophies from this series are all working hard to make this life that much more delicious. So, tip your industry friends generously with your coin and your encouragement. That's hot.