Story by Courtnie Dawson; Photography by Guy Hand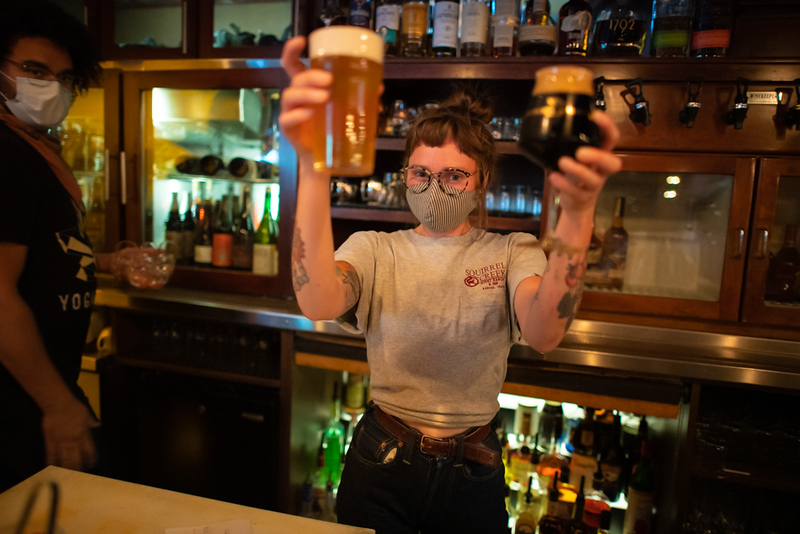 The velcro-zip of a bottlecap. The quiet hiss of foam against glass. And finally, the inevitable sigh that a good beer evokes. These are the sounds you hear throughout Bittercreek Alehouse, a place where beer is the universal language.
But, when the crowd has emptied out, and the employees are left with a little free time and a full beer list, what do they choose to enjoy as their end-of-shift pint?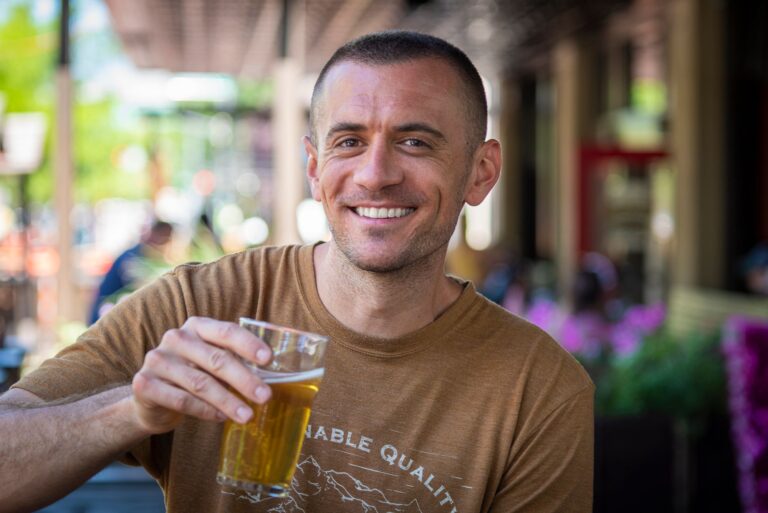 Shane Rose, Black Raven Pilsner
As the Bittercreek bar manager, Shane Rose makes the beer list his personal business.
For Shane, the ideal beer on the tap list is the Black Raven Pilsner, a German-style namesake of Black Raven Brewing crafted with imported pilsner malt and a mix of domestic and imported hops.
"In many ways, this beer is exemplary of its style," says Shane. "The malt in the beer balances out the hop profile, giving it minimal bitterness and a classic graham cracker aroma. The hop profile of this pilsner gives it some very subtle floral and herbaceous characteristics as well."
As a lover of hot, spicy food, you can find Shane sipping this beer with a Bittercreek Cayenne Chicken Sandwich. The buffalo sauce, packed with flavor, salt, and spice, impacts your taste buds with brute force, while the Black Raven Pilsner washes it down to a gentle warmth and zing.
"Have a few bites," he says, "then let the pilsner cleanse and refresh your palate, and you're ready to go back for more."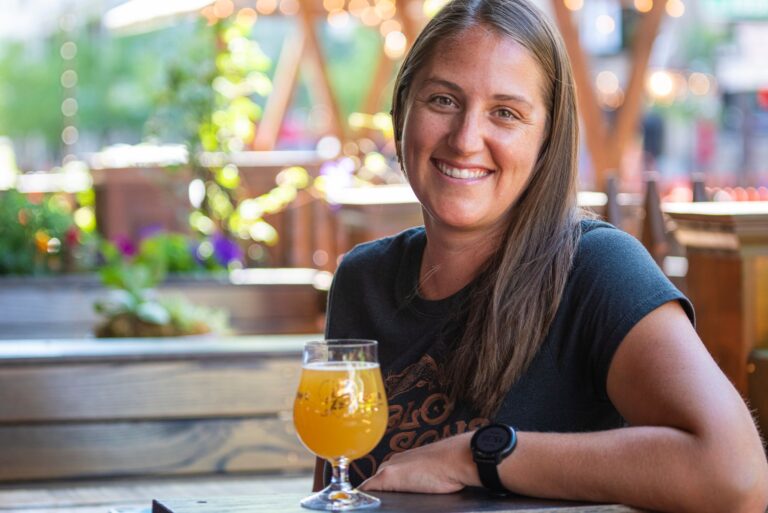 Emily Stotts and Angelina Lavrikova, Thai Tom Kha
Emily Stotts works as service manager for Bittercreek and Diablo & Sons. For 5 years, Emily has sipped and served beers to thousands of customers, learning a few tricks to becoming a beer connoisseur.
Emily's beer of choice off the Bittercreek tap, the Thai Tom Kha, comes from Shades Brewing in Salt Lake City, Utah. An American-Style Sour with added lactose, notes of coconut and lemongrass make this brew a tropical, thirst-quenching retreat in a pint glass.
"I've been a huge fan of sour and wild ales for about 10 years now," Emily says, noting particularly the versatility of sour beers and their step back from standard hoppy beer. "See what magic can come from different fruits, herbs and spices."
Those with a preference for tart, fruity, and aromatic will enjoy the Thai Tom Kha, particularly if the lemony flavors of the sour are paired with Bittercreek's Trout Board or a salmon dish.
One of Bittercreek's newest servers, Angelina Lavrikova, agrees wholeheartedly with Bittercreek veteran Emily.
"[Thai Tom Kha] is the best sour beer I've ever tried," Angelina says. The coconut forwardness with a hint of lime appeals to her, particularly with a blue cheese salad pairing.
Becca Pierce, Old Rasputin Russian Imperial Stout
For Becca Pierce, a Bittercreek server for the last eighteen months, tropical flavors take a backseat to the bitter intensity of Old Rasputin Russian Imperial Stout. North Coast Brewing Co., located in Fort Bragg, CA, is responsible for Becca's favorite beer, which strikes the palate with a hefty dose of espresso, smooth caramel and toffee notes.
"The taste is just amazing," says Becca. "It's roasty and smooth on the palate. And even though it is a big stout, it doesn't feel heavy in my palate or in my stomach."
Old Rasputin's big, bold flavors don't translate into a heavy texture like many other beers of its kind. The lighter body makes this beer enjoyable even now, in the hotter days of summer.
To fully enjoy the bitterness of Old Rasputin, Becca recommends imbibing alongside Bittercreeks dessert beignets.
"The bitterness is a nice balance for a super sweet dessert," Becca says.