Story by Samantha Stetzer Photos by Guy Hand
When the COVID-19 pandemic reared in March 2020, Louis Aaron owned one of the hottest restaurants in town: Westside Drive In.
"We never slowed down," Aaron said in fall 2021. "Usually we slow down in September, but [in 2020]… we didn't go down at all. It just held all the way through winter. We stayed busy. We are still."
But that has come at a cost.
Treasure Valley drive-in restaurant owners like Aaron found themselves in a tight spot throughout 2021. The demand for on-the-go food continued to rise — both with seasonal needs and infection rates — but their ability to satisfy the cravings of their hungry patrons was more difficult as hiring woes trickled into the service industry this past summer.
An August 2021 CNBC report found there were 1 million fewer filled jobs in the restaurant industry than prior to the pandemic. Additionally, 75% of restaurant leaders report retaining their employees is among one of their biggest challenges, which is a spike compared to previous reports.
For local drive-ins, this has meant adapting their business models to meet seasonal and pandemic needs with fewer employees.
Traditionally, under Aaron's ownership, employment at each of Westside Drive In's two locations has held steady at 35 employees. As of Labor Day Weekend 2021, the State Street location had 24 employees, while the location on Park Center had fewer than 24 employees.That doesn't take into account seasonal student workers, who Aaron said only makeup about 10% of Westside's workforce.
The lack of available employees forced Westside to close permanently on Sundays and temporarily (Aaron hopes) on Mondays for the first time in more than 26 years.
"We got so busy last April [2020] after COVID, and I lost 30% of my employees. They didn't want to come in," Aaron said. "…Our sales were up 40%, and we were down employment by 30%."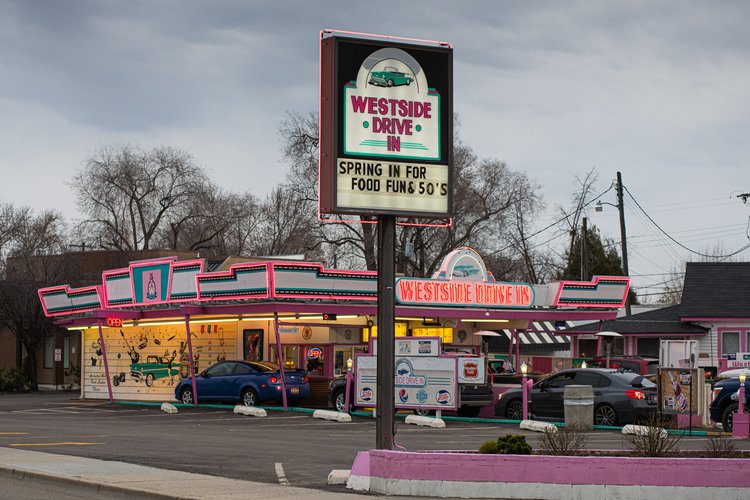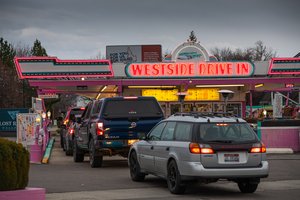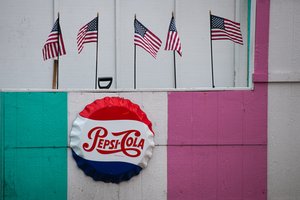 Located on Bogus Basin Road, Hawkins Pac-Out typically employs year-round staff, rather than temporary or seasonal workers like other drive-ins. However, because of worker shortages, owner Justin Zimmerman had to rely on more temporary workers this past summer, he explained.
Much like Westside, the restaurant closed an hour earlier in the summer of 2021 than it had in the past, too.

To help the staff he did have avoid burnout, Zimmerman gave his employees Labor Day Weekend off. The goal was to stave off the effects of long hours, frequent shifts, and potential angry customers.
"Everyone is tired," Zimmerman said, later elaborating that some customers have acted out in this politically divisive climate. "My employees don't need to hear about someone else's politics. They're not the ones making the policies… to yell at someone that's trying to take your order for whatever your beliefs are doesn't make sense."
"We're really trying to save our members money… "If we save money and band together and look for discounts, they can use the money saved to increase their staff wages."
Similarly, Aaron has had to increase the number of employees he sends to or recommends they attend counseling.
As restaurants scramble to fill gaps, other obstacles within employment needs stand in their way, too. As Aaron explained, wage expectations are climbing, and in order to stay competitive, he increased his cooks' wages from $14-15 per hour to $20 per hour.
Furthermore, both Zimmerman and Aaron acknowledge that the hiring problem is widespread, and some statistics suggest it could be contributing to increased costs for supplies in restaurants. In November 2021, the Consumer Price Index found that consumers are spending nearly 7% more on all items compared to last year, potentially to compensate for labor and driver shortages and increased prices on food supply.
"Everybody is suffering, all the way down the food chain," Aaron said. "Where did the people go?"
FARE Idaho — which partners with independent restaurants, farmers, and food and beverage makers and suppliers — is working to help its members attract and retain more employees, according to FARE Idaho Executive Director Katie Baker.
"We're really trying to save our members money," Baker said. "If we save money and band together and look for discounts, they can use the money saved to increase their staff wages."
In late summer 2021, FARE Idaho established a partnership that allows its members to provide healthcare options to its employees at an affordable rate for owners. Ultimately, Baker explained that she, the FARE Idaho team, and its members hope incentives like this could attract more employees to restaurants — especially establishments like Hawkins or Westside who are brimming with demand and struggling to find help.
As demand and supply continue to diverge, Zimmerman and Aaron both said they appreciate customers who have been patient, understanding, and supportive. It's made the heightened stress easier to manage for two local business owners who are proud of what they do and just glad to have the employees they do.
"We appreciate the customers that they understand what's going on," Aaron says. "Thank god for people that still like to work, otherwise, we wouldn't be open."
Samantha Stetzer began her writing career in newsrooms in the Midwest, reporting on various community events, leaders, and news stories. Today, she writes marketing materials for small business leaders and reports on local events, community stories, and food-related news for various publications in the Treasure Valley. For inquiries, please email sstetzer12@gmail.com.