Story and Photos by Courtnie Dawson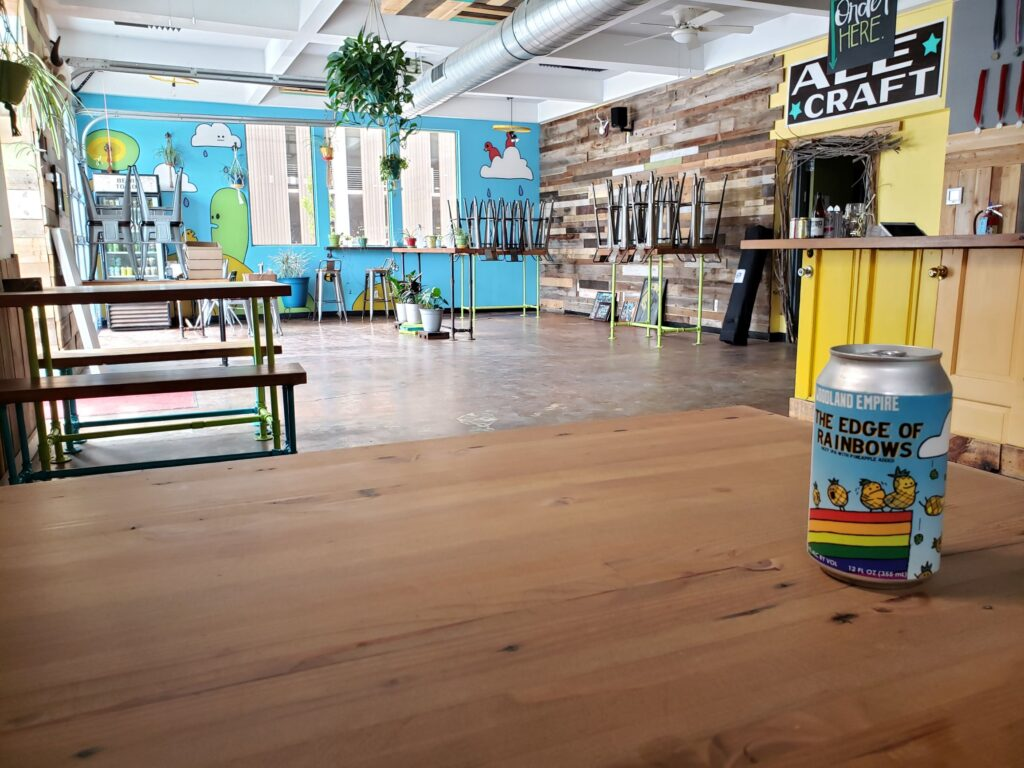 The most significant impact of the pandemic on Woodland Empire Ale Craft in Boise has been the disconnection from their customers. "That's the 'Empire' in Woodland Empire: the building of a community," says owner Rob Landerman. "It's been a bit of an identity crisis."
In a flash, the Boise beer community disappeared over two months ago, replaced by the fear and uncertainty of a worldwide pandemic that forced those vibrant, fun-loving crowds into isolation.
Those crowds had motivated many Boise breweries to dedicate themselves entirely to draft beer, only servable out of restaurants, bars, breweries and the occasional private keg party. These are beers meant to be enjoyed surrounded by your closest seventy friends in a crowded taproom, served in a tall pint glass, where the foam spills over as you pat your buddies on the back after a good joke. But the closure of taprooms and the social distancing recommendations make draft beer less accessible than it used to be mere months before. Breweries now have to enter uncharted territory to keep afloat, the latest hurdle being a switch from draft to canned, off-site beverages.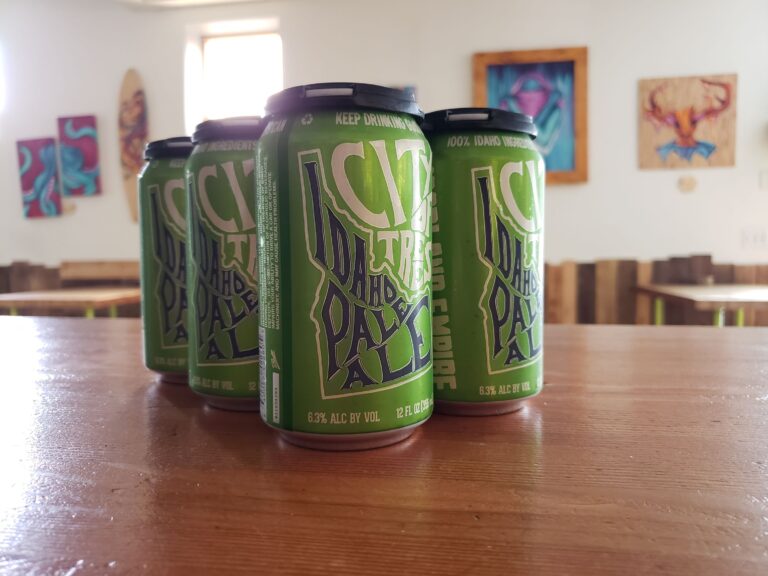 For Rob Landerman of Woodland Empire, this change has been hard to swallow. While Woodland Empire has canned a few staple beers since their initial launch in 2014, their passion lies with producing creative draft beer to sell in their once-overflowing taproom. Over 60% of Woodland Empire's profits come from draft beer: sold throughout the Treasure Valley in taprooms, restaurants and bars. When this demand ceased during business closures, Rob and his team switched gears, buying back their kegs from these establishments and repurposing that beer into cans for grocery stores and gas stations. Canning gets their beers out to a wider audience, but according to Rob, it's not an improvement. Canned beer comes with added costs, from processing, packaging, and distributing; costs that a closed brewery can ill afford.
This switch in production also impacts Woodland Empire's mission as a local brewery: to make creative beers unique to the Boise area. To compete with the massive selection of brews on the store shelves, Woodland Empire skewed their production from their experimental small-batch drafts to their classic, best-selling favorites. This is not a decision Woodland Empire makes lightly, being well-known for their creative plays on classic beers, particularly their novel approach of using foraged ingredients from throughout the Treasure Valley. But Woodland Empire continues these experiments, just reducing the batch size.
"We'll sell classic beers to keep the lights on, but keep working on new and exciting things," Rob assures. One of those exciting things is a new collaboration with Meadowlark Farms on a Pineapple Weed German Helles, soon to be available in growlers when the taproom reopens.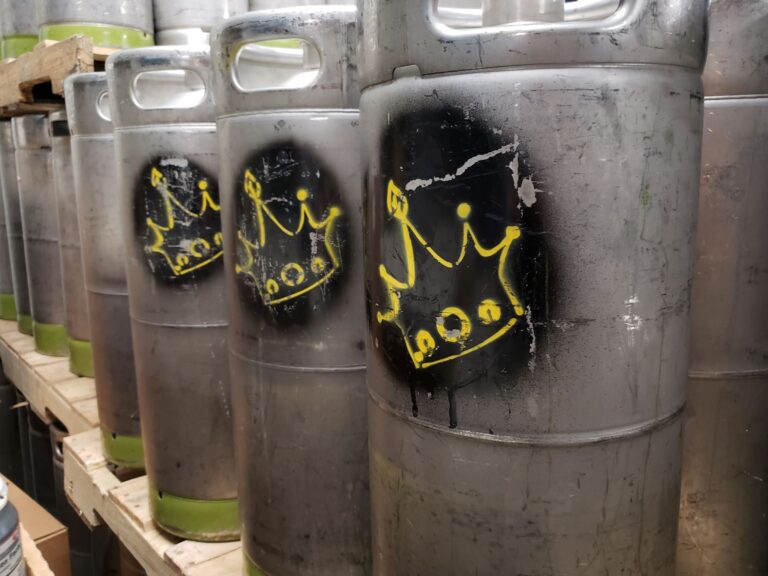 Hopefully, these upcoming small-batch beers will soften the blow for customers returning to a very different taproom in a few weeks. The precautions required for reopening mean the space will be drastically different, with smaller 4-person seating replacing the beer-hall style tables and benches. To make up for the significant changes inside the taproom, the brewery team added a few more positive to-do's to their list, including a new paint job, new layout, and a few new updates to brighten up the area for the return of their favorite beer-lovers.
Despite all the challenges of the pandemic, Rob and his team at Woodland Empire look forward to welcoming back their customers in mid-June. Now more than ever before, Boise's breweries need the support of their local fans. "Craft beer has always been centered on community and being community spaces," Rob says. " With all the social distancing and masks, I just hope the customers will be willing to shift with us at this time. We still need the support from our community."