By Courtnie Dawson
Photos by Guy Hand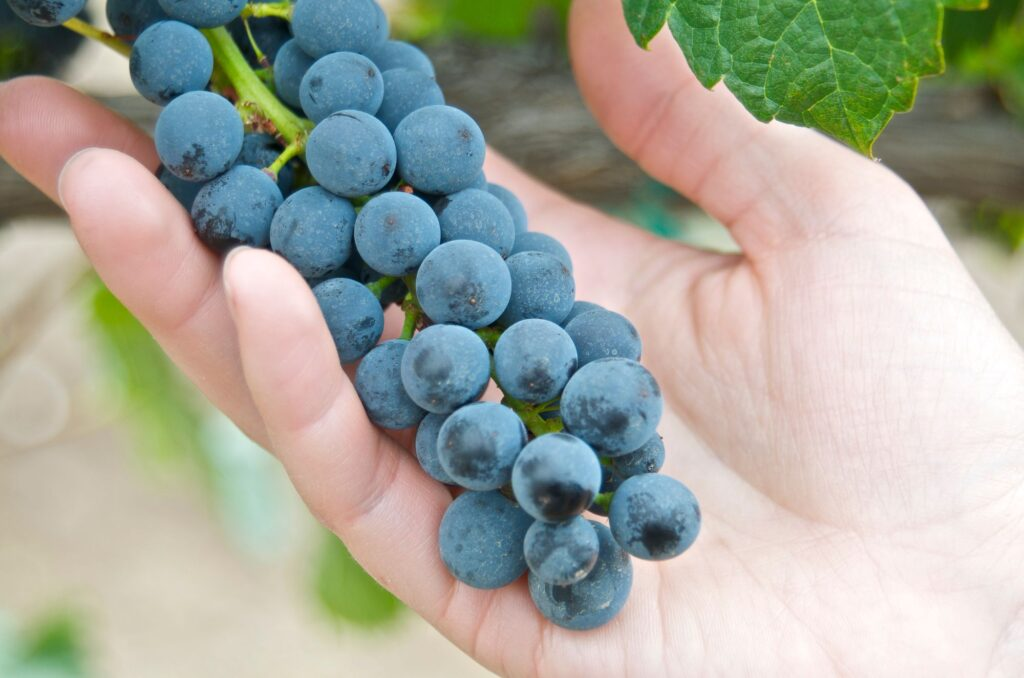 June 2020, Idaho Wine Month. The time of year when wine-lovers across the state visit their favorite vineyards and paint their palates with the flavors of the region; be it from crisp, dry whites that pucker your mouth, to silky reds that remind you of cigars and plum jam. It has taken decades of trial and error, of planting and replanting to get Idaho wines to the enviable place they are today.
In the early 1980s, the modern Idaho wine industry took hold in the Snake River Valley, thanks to a few pioneering individuals who saw potential in the sagebrush slopes. With patience, hard work and a little faith, these early entrepreneurs nurtured the first grapevines in the valley. Now, forty years later, Idaho wines are receiving national recognition and acclamation for their unique flavors and characteristics. But does Idaho have a single variety that rises above the rest?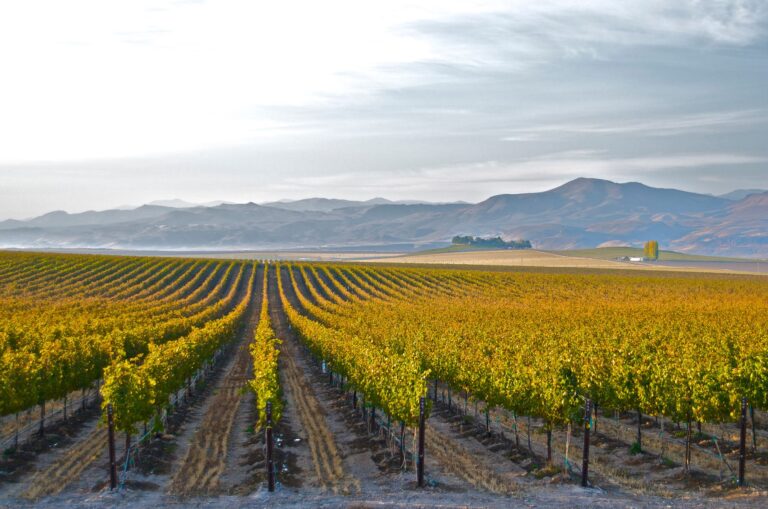 The Snake River Valley AVA (American Viticultural Area) first staked its claim to fame with abundant harvests of white wine varietals, particularly riesling, that made a natural fit for the area's hot summer days and cool summer nights. For years, Idahoans have enjoyed Snake River-grown rieslings as more wineries come on the scene.
Luckily, the microclimates found in most Snake River wineries determine that no two wines are alike, even as they are grown within miles of each other. Small environmental differences such as soil temperature, organic material, rainfall and slope direction heavily impact the flavor of a wine grape. It's what oenophiles call "terroir."
For Mike McClure of Indian Creek Winery, this is part of the excitement of growing wine in Idaho. "It's great to be exploring what we can do with our soils and climate. Grape-growing for winemaking is the best way to do that. We take the flavors of the land, the climate and put them into a drinkable and edible form," Mike says.
These microclimates make or break the success of wine grape varietals. Indian Creek's cooler soils benefit a few red grapes such as pinot noir, but are a match made in heaven for white wines, such as muscat, viognier and the ever-popular riesling. The excitement comes from taking these grapes from the soil, water and air of the vineyard and watching them turn those climate characteristics into flavors unique to each winery. Despite the number of rieslings on the market, Mike finds them to still be thrilling to craft, to surprise customers with an unexpected experience from a wine they thought they already knew.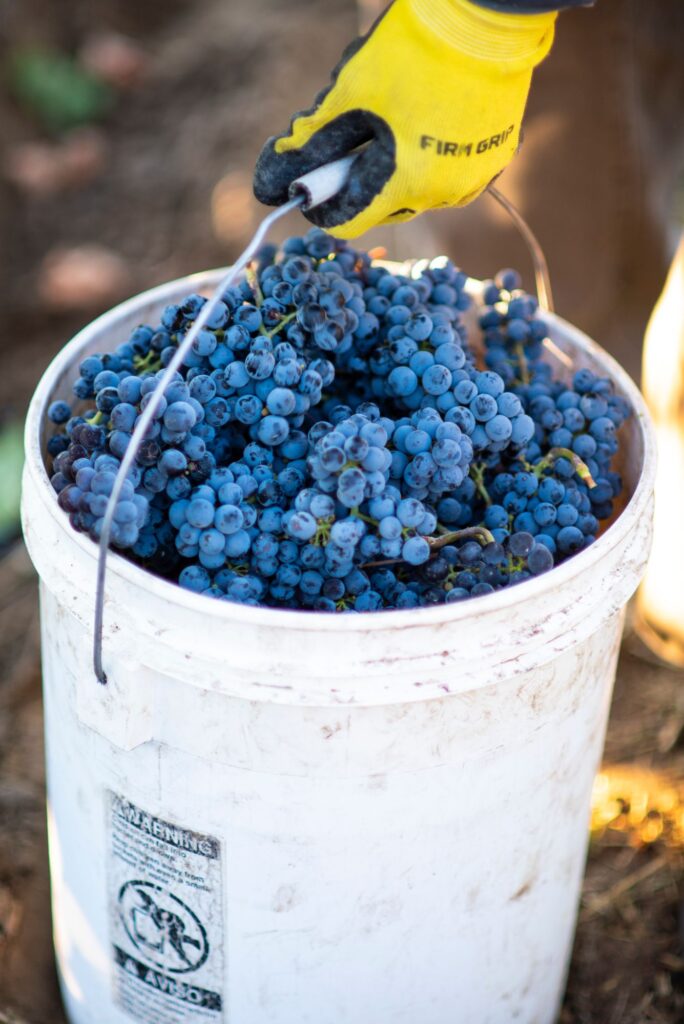 But for Storm and Stephanie Hodge, the red-wine-loving owners of Parma Ridge Winery, riesling is more of a necessary item on the tasting menu than a choice of passion. Idaho's bone-chilling October frosts make red grapes a challenge for vineyards, but a challenge that several wineries, such as Parma Ridge, see as a valuable pursuit. "Twenty years ago, red grapes in Idaho wouldn't have been dreamed of," says Storm Hodge of Parma Ridge Winery. "But it's the wild West, and we're all going for it anyway."
For Parma Ridge, the greatest Idaho wine grape is syrah. "Ours is bold, exciting, spicy… it's big," Stephanie Hodge says. Syrah, well-known for its enticing flavors of leather, coffee, fruit and tobacco, grows heartily in the Parma area of the Snake River Valley AVA. Critics find Idaho syrahs to be intense and thrilling to the palate, with complexity and character specific to each winery. As a chef and winemaker, these characteristics prove crucial to Storm, who designs his tasting room food menu around the strong flavors of his red wines. "Syrah is the one grape we could really hang our hats on in this industry," Storm says.
Dr. Ron Bitner of Bitner Vineyards, one of Idaho's oldest vineyards, shares this sentiment after surveying the wine community for over 40 years. Ron's 17-acre vineyard covers a significant portion of the wine menu, from the ever-popular chardonnay and riesling to the more mysterious blending grapes petit verdot and tempranillo. "Syrah makes a great grape for Idaho, as a standalone and as a blending grape." But Ron also notes a new contender: "Cabernet franc is an up-and-comer in the area." Traditionally a blending grape, cabernet franc has garnered attention as a standalone wine due to its medium-acidity, fruity notes and signature touch of bell pepper. And with cold-hardiness that vineyard owners adore in a red wine, it's no wonder we see cabernet franc appearing on more winery menus.
But what is the greatest wine grape in the Snake River Valley? With such diversity in the grapes and the wines they become, winemakers find it difficult to select a single favorite. If you want an answer, have your local winemaker pour you a glass over a conversation about it. Then, when it's finished, move on to the next winemaker and do the same. After repeating several times, you'll find there is no single correct response, but you'll also have enjoyed enough spectacular Idaho wine not to worry about it too much.