Story by Samantha Stetzer; Photography by Guy Hand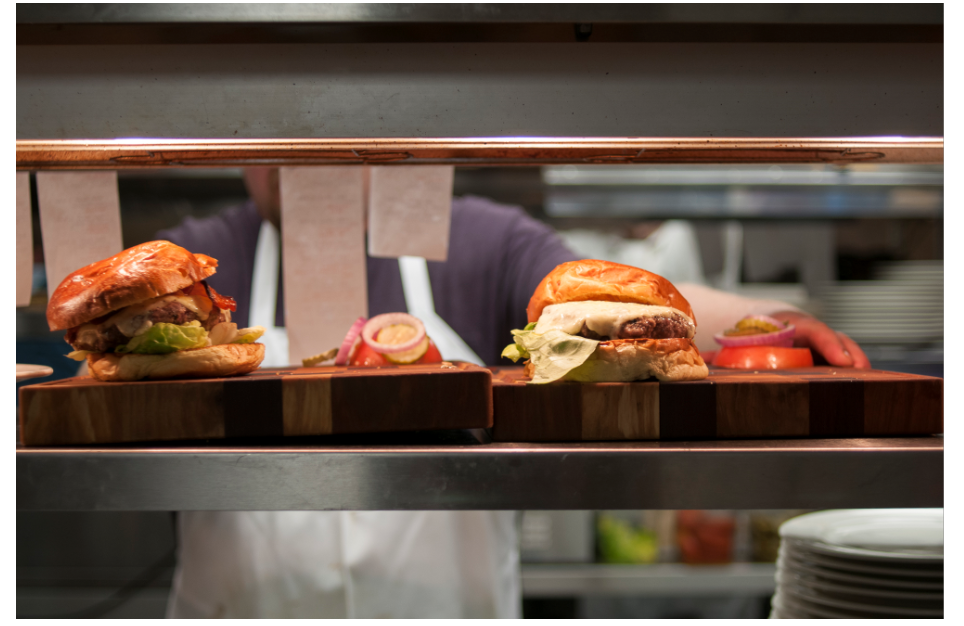 The food and beverage industry has had to adapt rapidly in the past year, but as vaccinations continue to climb, the possibility of a normal restaurant, bar, winery, or brewery experience can't come fast enough for these Treasure Valley owners, managers, and chefs.
Barbarian Brewing
With two local taprooms — one in Garden City and one along Main Street in downtown Boise — Barbarian Brewing has always pushed the limits of what beer should be.
In 2020, the brewery was pushed further.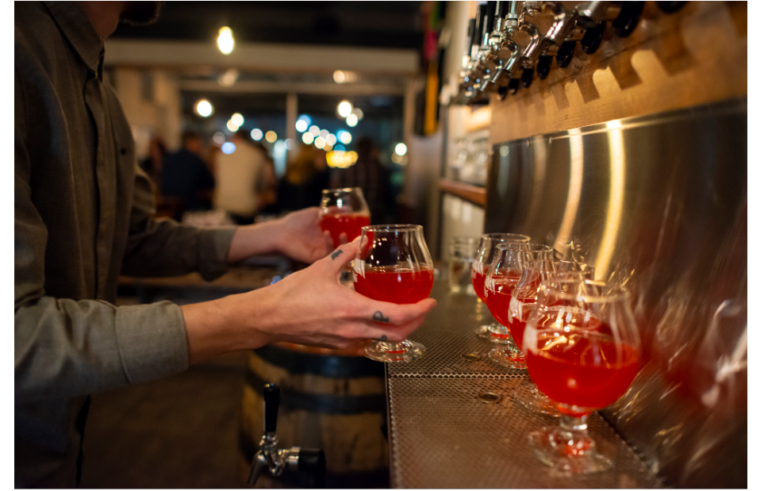 "Actually we can't complain too much," co-owner Bre Hovley said. "The past year has been interesting and a roller coaster, but I think as a brewery we were able to pivot as fast as we needed to."
Pre-pandemic, the brewery "dabbled" with an online store, but when restaurants and bars were forced to shut down in March 2020, Barbarian quickly transitioned to taking online and call-ahead orders for crowlers and bottles. The brewery also began selling canned versions of its brews.
Today, as the taprooms continue welcoming patrons, Hovley doesn't foresee the online store and products disappearing. With it, the recent addition of make-shift patio in a "parklet" just outside of the downtown taproom will offer in-person Barbarian patrons more outdoor seating.
As vaccination campaigns continue to improve, Hovley said she and her staff — who were in the process of getting vaccinated as of March — can't wait to welcome patrons back at full capacity again.
"A lot of thanks to the Boise community, the beer and restaurant community, and even just the people who drink beer for continuing to support us and everyone through the past year," Hovley said.
Learn more at BarbarianBrewing.com.
Fork and ÁLAVITA
Part of the allure of dining at Fork and ÁLAVITA is enjoying food and drinks inside one of Boise's most historic buildings, but when that was taken away in the spring of 2020, the restaurants owned by Cameron and Amanda Lumsden had to adapt quickly.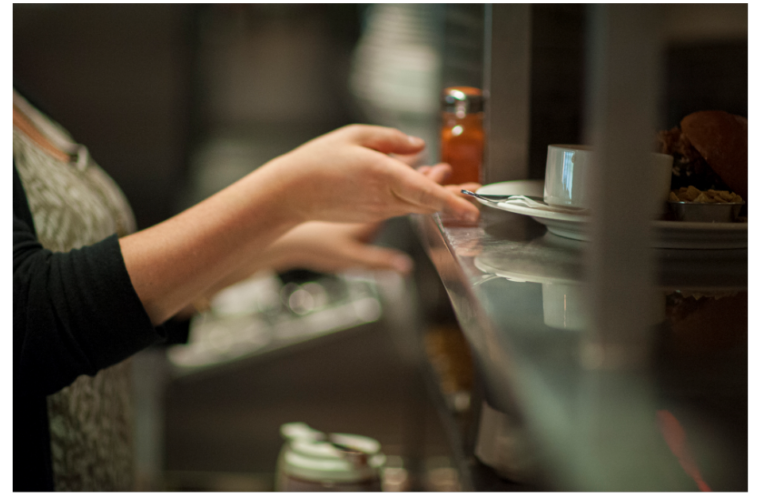 "It's been quite the adjust-as-we-go type of scenario," Fork Executive Chef Cody Bielen said. "Anywhere from keeping in better communication with our farmstead vendors and anyone that supplies goods to us and just making sure that all of them are feeling well, first off, and are also able to supply [to us]."
Previously, carry-out orders were not a popular option for customers, Bielen and Rodney Johnson, general manager of both Fork and ÁLAVITA, explained. Adjusting to that "new normal" took some work, Bielen said. Orders had to be complete at a precise time, while vendor orders needed tweaking to be just right.
As the restaurants welcomed patrons back again, they did something else unforeseen in their past: They opened the patio to guests in the winter.
"We've used it when guests are down to braving the elements," Johnson said, adding that the restaurant would continue offering that if patrons request it.
Johnson also believes to-go orders will continue to be popular, but both he and Bielen look forward to what Bielen describes as that "buzz" of downtown Boise on a Friday or Saturday night.
"It's hard to describe, but it's just a feeling of electricity on the Boise nights where everybody is having a good time," Bielen said. "It really makes you appreciate the little things when you go from completely shut down and see it start up again.
Learn more about Fork and ÁLAVITA at BoiseFork.com and ÁLAVITABoise.com.
Meriwether Cider
Meriwether Cider co-owner Kate Pettis isn't surprised by the way customers showed up during the pandemic.
"I think that our culture as Americans is being resilient, and we saw that from our community," Pettis said. "They supported us very well. We were able to find new and fun ways to get our cider out there."
Like Barbarian Brewing, Meriwether Cider can be enjoyed in two taprooms across the Treasure Valley — also in Garden City and along North 9th Street in downtown Boise.
In response to the pandemic, the cider house created an online store with pick-up or delivery options. It also tried something new by partnering with local food trucks to offer a take-and-bake program. Guests would receive a meal to make at home and Meriwether cider to pair with it.
Pettis said the cider house is excited to continue this venture, but most of all, they can't wait to welcome people back to the taproom's bar tops and accommodate larger crowds.
"It's great that we have an option for to-go, but [what] really is valuable and fun for us socially is to get to know and see people and interact with them," Pettis said.
Visit MeriwetherCider.com for more details.
Petite 4
When the pandemic forced restaurant closures, Boise's self-described "casual yet chic 'French' inspired restaurant," Petite 4, closed completely. The only way avid fans of chef and owner Sarah Kelly's food could enjoy her meals was through pop-up events that featured sandwiches, hot lunches, and to-go chicken dinners.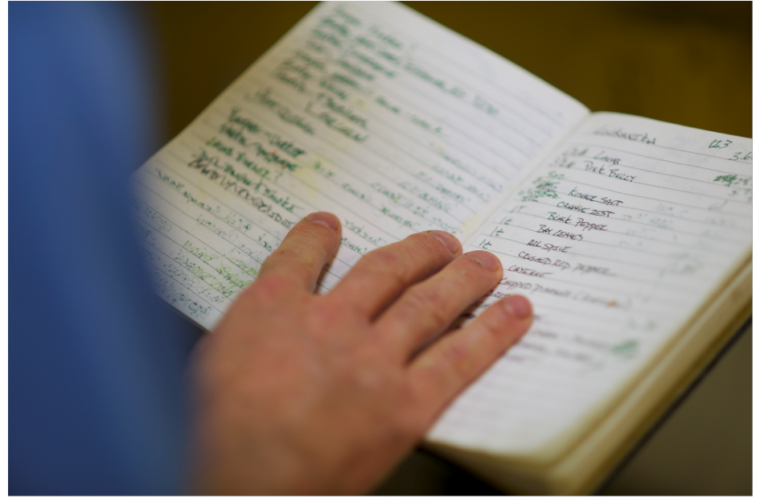 Petite 4, which closes during the winter, opted to not spend extra money on delivery services, but Kelly said the pop-ups and the chicken dinners were very popular. (The restaurant may offer the chicken dinners again if the demand is high enough, Kelly added.)
"We had an overwhelming support of our customer base as well as new or returning customers from The Bleubird [Café]," Kelly, who previously owned Bleubird, said. "It was pretty amazing to see that outpouring of support.'
Petite 4 officially opened its doors again on April 1. Patrons can make reservations, and patio seating is a first-come, first-served basis. Guests can also swing by for donuts and coffee on Saturdays from 8 to 11 a.m. On Fridays starting in mid-April Petite 4 will host its "Two For The Show" oyster trailer for the Friday Afternoon Club, complete with champagne, too.
"[There's] a lot of stuff going on," Kelly said. "I'm nervous right now, but I'm excited."
Despite the added restrictions, Kelly said she's ready to get back to what she describes as the "Petite 4 experience."
"Good food, full service, and being able to enjoy yourself again," Kelly said.
Learn more at EatPetite4.com. Reservations cannot be made for patio seating.
Bittercreek Alehouse, Red Feather Lounge, and Diablo & Sons
Guests at Bittercreek Alehouse, Red Feather Lounge, and Diablo & Sons, all along North 8th Street in downtown Boise, are treated to an experience catered by the staff, explained Operations Manager David Roberts.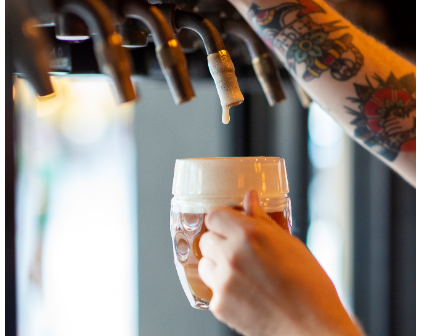 Owned by Dave Krick, restaurant staff had to accept that this was out of their control when take-out options were all they could do in the spring of 2020.
"Doing take-out is terrifying for us," Roberts said. "We just don't get to see how it's going for you or see your reaction. It takes that guest experience out of our hands."
Now that the restaurants can host people again, the restaurants have expanded patio seating, and vaccinations are increasing, Roberts is thankful that they can provide that experience without the mental and emotional toll their servers, kitchen staff, and other employees may have felt going to work in a pandemic.
"The number one thing that's been challenging is that most of us are in the industry because it's fun going out and being part of people who are going out," Roberts said. "Turning into these forces for these health and safety protocols that are highly politicized is not fun. That was the number one most challenging thing."
Roberts added that the staff is eager to see some regular customers again and to once again be in control of that experience that they love so much.
"People definitely demonstrated a willingness to try new things with us and for that I'm gratefully appreciative," Roberts said.
Visit BCRFL.com, DiabloAndSons.com, and BittercreekAlehouse.com to learn more.