By Samantha Stetzer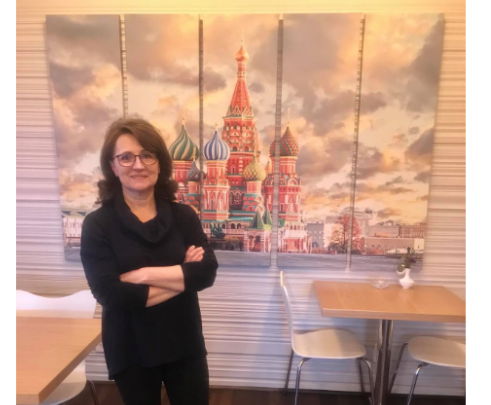 Elena DeYoung has always been amazed at how things fall into place — a sentiment she still believes after opening a restaurant just months before the rise of a pandemic.
Yet, thanks in part to the support of a community eager to regularly consume meals similar to dishes DeYoung has been serving at Boise's annual Russian Food Festival, her restaurant, Alyonka, celebrated its one year anniversary this past winter.
"I was even afraid to say here is the day of opening," DeYoung recalled. "But everything falls into the places at the right time, the right people. It just happened at the right time I would say."
DeYoung uses the recipes she has carried with her since childhood in Kazakhstan to organize the Boise Russian Food Festival, which supports St. Seraphim of Sarov Orthodox Church. After introducing more Boisians to Russian delicacies like stroganoff and honey cake, DeYoung saw an opportunity when she noticed the "for rent" sign on a small building on West State Street in Boise in 2019.
DeYoung signed the lease three days later, and by late winter, Alyonka had opened.
Thanks to the local press and DeYoung's reputation, foodies were chomping at the bit for a seat at Alyonka. Coming off her best month yet in February 2020, DeYoung looked to March 2020 with high hopes.
Two weeks later, everything changed.
As COVID-19 cases surged in mid-March 2020, restaurants were ordered to suspend in-person dining. Soon, DeYoung was Alyonka's sole employee, but her husband and youngest daughter helped with the dinner takeout rush when they could.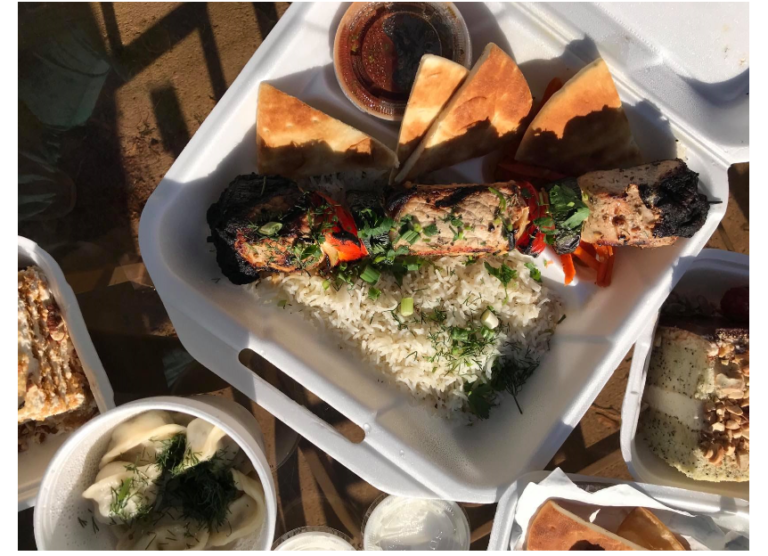 DeYoung was baking and prepping in her kitchen until 4 or 5 in the morning. She would then go home, take a three-hour "nap," see her children and husband, and come back to the restaurant.
Despite all this, DeYoung said Alyonka fared well in those early weeks of the pandemic — and neighbors wanted that to continue.
As DeYoung arrived at Alyonka one morning, a note was tucked into her door. In it she found correspondence between retired writer and Alyonka's neighbor, David Klinger, and another neighbor, who asked to remain anonymous.
The anonymous neighbor had experienced the highs and lows of being a first-time restaurant owner because he owns a series of eateries in New Orleans. He understood that Alyonka was already facing immense pressure as a first-year restaurant, and a pandemic exacerbated this uphill battle.
First year businesses tend to fail at a higher rate than established companies, but in 2017, Forbes estimated that 17% of restaurants fail in the first year — and that's with indoor dining.
With this in mind, the anonymous writer had a list of "must-dos" for DeYoung and her fledgling restaurant.
The first step was securing a Payment Protection Program (PPP) loan, which he helped DeYoung acquire after she, like any small businesses, missed the first round of disbursement. With PPP support, DeYoung could hire help, again.
Later, the neighbor would also help Alyonka establish an online ordering system, and he continues to mentor DeYoung through what can only be described as one of the most difficult times to start a restaurant.
And he wasn't the only one helping. Alyonka's North End neighbors couldn't bear to see their new neighbor fail because of a pandemic. According to Klinger, more neighbors got involved, including one that helped DeYoung improve her signage to remind passersby that Alyonka was open.
"Here's a woman that's trying to get a restaurant up and going in COVID," Klinger said. "We looked at her restaurant and said, 'This is a potential victim that we can't let happen.' We can't do much to fight the pandemic on the broad scale, but we can save one business in our neighborhood."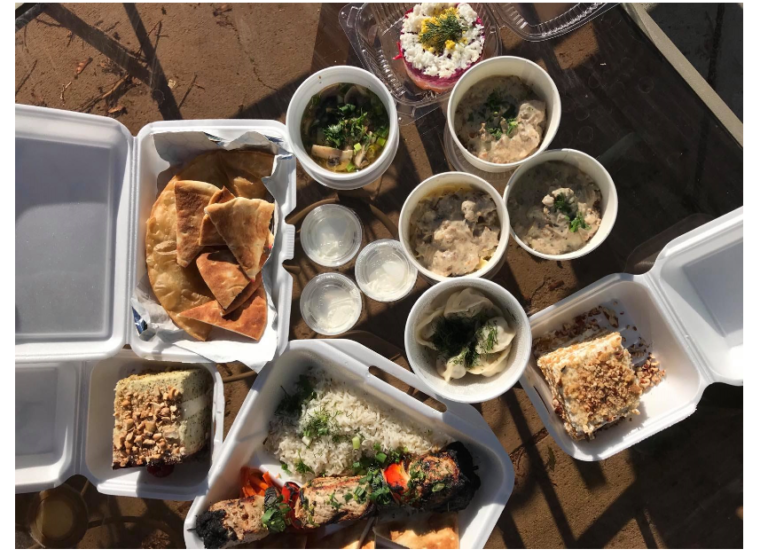 There's power in that kind of support, said FARE Idaho Executive Director Katie Baker. FARE Idaho is a collective of the state's independent food, beverage, and agriculture retailers, producers, manufacturers, and vendors who advocate for the industry.
"I think that there's an opportunity to build those connections and to help out our food and beverage [industry]," Baker said.
Baker explained that FARE Idaho hopes to eliminate the "silos" of support and create broader connections.
"Our model is a little unique because we think if we all come together there's an opportunity to support each other," Baker said.
Although Alyonka hasn't survived through the same planned, strategic connections FARE Idaho is developing, its story shows that these connections are important — and can grow spontaneously, through community.
After all, today, Alyonka continues to offer online ordering. And with the ban on indoor dining lifted, DeYoung (who still has to bake in the early-morning hours) has welcomed back in-person patrons inside her restaurant and on her new parking lot-turned-patio.
"I see how many people the whole entire world lost, but [the pandemic] brought so many wonderful people into my life," DeYoung said. "I know I would have a lot of support from people but not to that extent… I'm blessed with community."