Story by Courtnie Dawson; Photography by Sockeye Brewing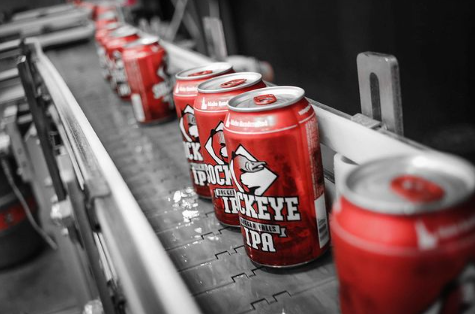 Before Sockeye Brewing, Kevin Mills lived your typical double life: Micron employee by week, outdoorsman by weekend. When Kevin's work week in the technology industry came to a close, he joined his family on the Salmon River as they guided new and expert rafters through legendary Class III rapids.
Maybe it was all those hours on the river, or maybe it was all those inevitable post-float brews, but something clicked in Kevin that maybe his appreciation could go beyond the weekend jaunts. After some time spent in Highland's Hollow learning the ropes, Kevin stepped into a storage complex on Federal Way in June 1996, under the name Sockeye Brewing, ready to make beer grown from Idaho roots.
And now, 25 years later, Sockeye brewery is Idaho's second largest and most awarded craft brewery. And their claim to fame: consistency and quality.
"I admire their history, 25 years of brewing and remaining independent," says Cody Meurer, the beer buyer for Bittercreek Alehouse. "They have a concept, they stuck to it all this time, and here we are. They've stayed in the game this long and remained consistently good the whole time."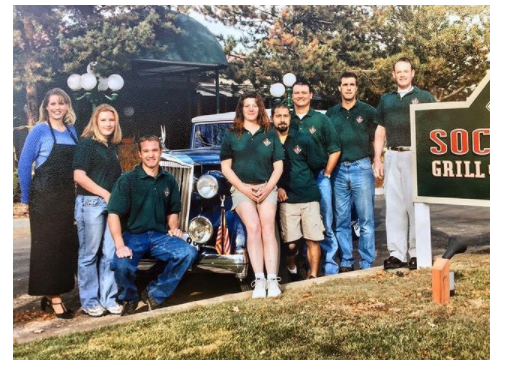 Then: June, 1996
Those first few years—the last of the 90s and too early for Idaho's craft beer movement— were less than glamorous. A storage complex doesn't have the same ring to it as "taproom," and the small Sockeye team felt it. After a few years of slinging kegs to restaurants and small bars from their 3 barrel system, Kevin and his team opened the iconic pub location on Cole Road in 2002. They also brought on a promising brewer from the Ram, Josh King, who reigns supreme as the head brewer to this day.
The transformation from bare-bones brewing system to a friendly neighborhood pub gave new life to the burgeoning brand. As demand grew, Kevin focused on the pub atmosphere and passed the beer torch to Josh. The previous lack of space had left Kevin with little room for experimentation. But Josh envisioned a more defined, fine-tuned tap list from the original lineup. Josh tweaked the recipes on several of the flagship beers, making Hell Diver and Powerhouse Porter into what they've become today.
"In my first five years, we tried over 40 new recipes," Josh says. "That's when Dagger Falls came into the picture." Dagger Falls IPA holds the title of "most sold beer in Idaho", an impressive title considering the number of craft and corporate brewery selections in the average gas station or grocery store.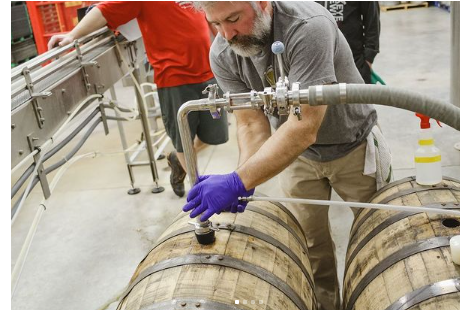 By the time Kevin sold Sockeye Brewing to its current owners, Josh was at the end of his rope with what he could do with the original 4 barrel system in place. Demand was skyrocketing; bars and restaurants were crying out for more draft beer than Josh could make.
The purchase of Sockeye in 2005 came with an upgrade to a 7-barrel system, but even doubling their production size couldn't stem the tide of customer demand. Four years later, Sockeye's supply was maxed out again and Josh was travelling to Sun Valley Brewing and Table Rock Brewery to use their facilities just to keep afloat.
The next step was the move to their location on Fairview Avenue, where they bit the bullet on a 40 barrel system to add canned beer to their repertoire. Today, the brewery is capable of producing 3600 gallons of beer per day.
"It was pivotal in our growth," says Tyson Cardon, the marketing manager for Sockeye Brewing. "We became an iconic Idaho brewery by opening [the Fairview location]."
Now: April 2021
In the 25 years since Kevin Mills first set foot into that storage unit, Sockeye has grown to the second largest brewery in Idaho (just below Payette Brewing). Much has changed from the early days, but the roots of the brewery hold fast to the vision set decades before.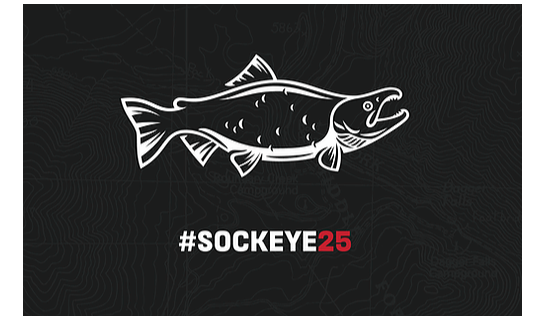 "Our focus has stayed the same, our commitment to Idaho as our core market," Tyson says. "95% of our product stays in state. We believe in growing your home area before you grow out, and it's been that way since day one."
With the capability of making hundreds of gallons of beer in one day, you can hardly blame the Sockeye brewers for venturing out from the flagship lineup. Sours, seasonals, and a barrel-aging program are all luxuries the original Sockeye team could scarcely dream of on a meager 3 barrel system.
But even after 25 years, the brewers keep to the original recipes that brought them glory, the local favorites such as Hell Diver, Powerhouse Porter, and the beloved Dagger Falls. But these recipes are now accompanied by decades of brewing experience that help the team maintain an impeccable standard of quality that can be expected from any Sockeye pint.
"There's a Sockeye for everyone, for all beer drinkers," Cody says. "I can fill every [Bittercreek] tap with all Sockeye beer, and still have a great, well-balanced menu. Over the years, I've known I can expect really good beer from Sockeye."
Later: June 2021 And Beyond
As the Sockeye silver anniversary draws near, some new developments are coming down the pipeline. A fresh new look on the packaging, a replacement location for the recently closed Cole pub, and a few celebratory engagements all make for a bright future for one of Idaho's oldest breweries.
"We feel fortunate to be celebrating our 25th anniversary," Josh says. "Just being here for 25 years is an award in itself."
Bittercreek Alehouse will be joining the celebrations with "25 Beers for 25 Years", a joint birthday party-slash-tap takeover in July.