By Samantha Stetzer; Photography provided by Christina Murray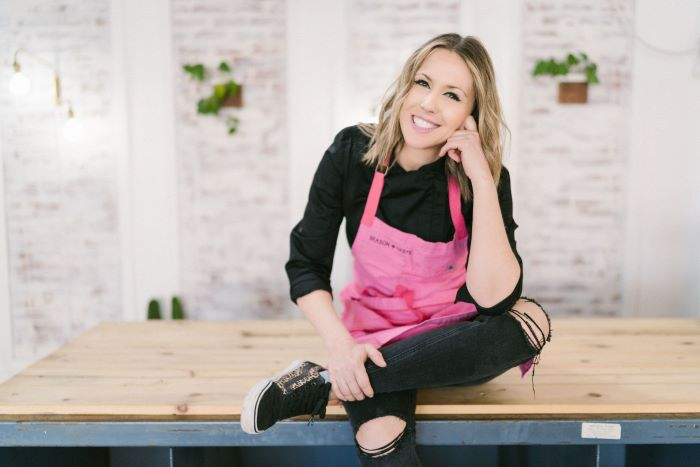 Chef Christina Murray's credentials speak volumes.
She graduated with honors from the International Culinary Center, a well-known and highly-regarded classical cooking school. Murray also holds a bachelor's degree in food politics from The New School in New York City — where she also graduated with honors — and she boasts a certificate in Culinary Health Education from Harvard Medical School.
Simply put: Murray knows her way around a kitchen. But her lifelong goal is to ensure others do, too. In partnership with the Idaho State Department of Education and the Idaho Hunger Relief Task Force, Murray has continued to do just that. By teaching low-income, high-health-risk, and young families across Idaho how to cook nutritious, tasty meals on a budget, she equips them with the confidence they need to re-create the meals at home.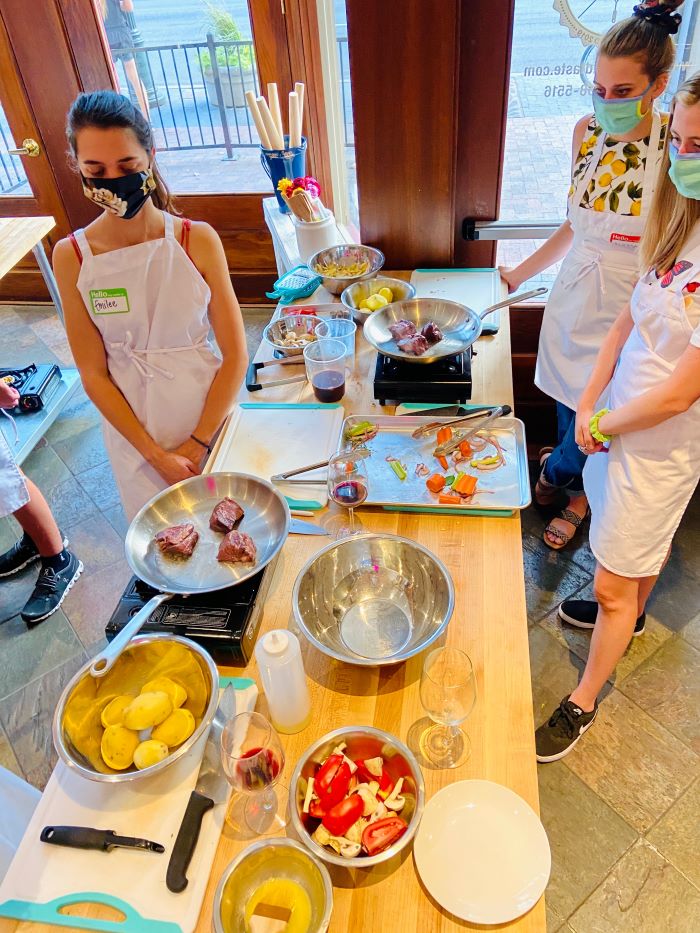 For Murray, the journey to this point has been deeply personal. She can still remember leafing through her grandmother's cookbooks when she was just a little girl, compiling grocery lists for her family's meals. After earning her food-related degree and certificate back East, Murray taught at Meridian's Sur La Table and then went on to teach at Boise Urban Garden School.
As she was discovering her path, Murray decided to give back by volunteering with the Idaho Hunger Relief Task Force. In 2019, she was asked to help the organization as a chef for its Prescription for Fresh Fruits and Vegetables Program, which is designed to provide nutrition education to moms with children ages 0 to 5 years old, who are food insecure (lacking access to nutritious and affordable food on a regular basis) and have some form of diabetes. The classes are hosted once per month for four month spans, and participants are given vouchers to local produce stores. Murray is also a board member of the task force.
Task force Founder and Director Cathy Gardner explained that Murray's classes were designed to empower families at home.
"When you can model that, you can see lifestyle changes," Gardner said, adding studies on similar programs have found that this format has positive impacts on those with diabetes.
Overall, Gardner explained, the classes have felt like a success.
"Chef Christina is really good with this group," Gardner said. "She was really good at engaging them and connecting with them, understanding their background and what struggles they were going through. And they loved the classes."
Jill Mathews, the family and community engagement coordinator at Idaho State Department of Education, heard of the work Murray was doing with the task force, and soon, the two of them were discussing opportunities to do something similar within Idaho schools.
Partnering with the department, Murray now also teaches cooking classes to various families in Idaho school districts, starting with the West Ada School District in 2019. In these classes, Murray is teaching parents and children together, which is unique, Mathews noted.
"A lot of these parents are working more than one job, and so for them to learn not only these essential skills, but to do it with their child is creating a tremendous opportunity to learn these skills and spend quality time with their child," Mathews said.
The education department classes also focus on families who speak English as a second language. In one particular class, Murray taught primarily Spanish-speaking families. By the end of the classes, the interpreter was nearly silent, Murray recalled.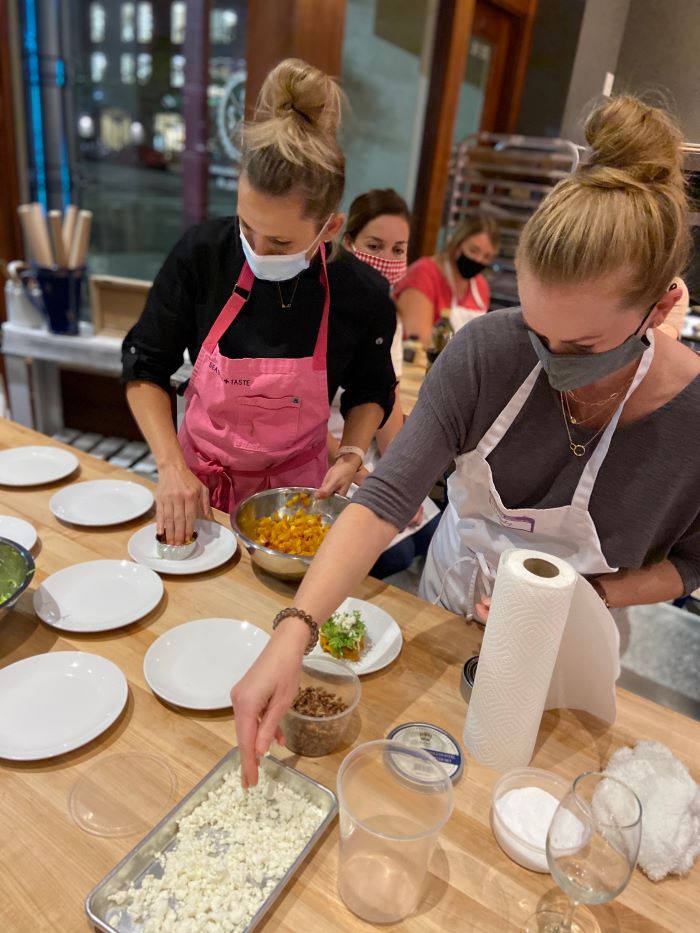 "It's phenomenal how cooking transfers cultures," Murray said. "[The interpreter] maybe spoke for 10 minutes… It all just transferred. They all hugged me after the last class."
For Mathews, the impact of Murray's classes magnifies how families across Idaho, whether they live in a large district like West Ada or attend a smaller district like the one in Idaho City, can benefit from this level of support.
"It matters because it's such an incredible resource for those families that don't necessarily have the ability to have those resources readily available to them," Mathews explained. "A lot of these families never had the opportunity to learn basic skills in terms of what does it mean to work within a budget [or] what kind of foods are nutritious and are healthy for their families."
As with everything, COVID-19 has complicated the classes. The second task force group only had one in-person class before pandemic closures forced them to transfer classes to an online format. The second district to host classes through the department of education, the Idaho City School District, had to be completely remote as well.
Murray and the education department hope to implement classes in other districts in 2021.
Today, in addition to teaching and volunteering, Murrary is the owner and operator of the Boise-based cooking school, Season + Taste, which she opened in August 2020. Regardless if the classes she's teaching are in schools or at her school, Murray said her favorite moments are when she sees photos of kids from her classes smiling with the creations they made in their home kitchens.
"They never wanted to be in the kitchen and now their kid is on a stool making dinner for them, writing recipes," Murray said. "And it's exactly what I did."
Corrections: Christina Murray's bachelors degree is in food politics, not food science.