Story by Kevin Huelsmann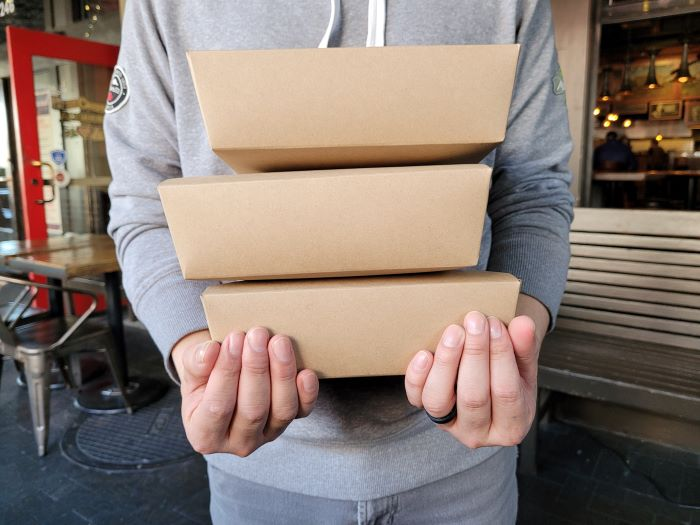 Convenience is king in much of the food industry. Think fast-food restaurants and drive-throughs, convenience stores, one-click online shopping, and nearly instantaneous delivery. These aren't new trends, but they've taken on new significance during the COVID-19 pandemic.
Third-party food delivery companies such as DoorDash, Uber Eats, and GrubHub have been at the forefront of this trend in recent years, but not without controversy. As these companies have grown, they've been dogged by complaints about unfair business practices and unsustainable commission fees, despite their claims that they provide jobs and help restaurants reach new customers.
In Boise, many restaurateurs have said they've looked into offering delivery, especially during the pandemic, but the model offered by these third-party delivery companies doesn't make sense financially. The companies' commissions, which can range from 10 to 30 percent, are often the main sticking point.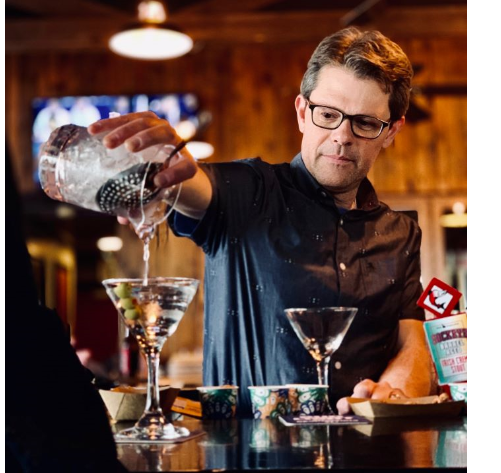 "I just can't give that away," said Jay Henry, who owns Hooligan's Pub on Overland Road.
The companies offer varying levels of service, each with their own associated fee structure. As an example, DoorDash offers behind-the-scenes services, such as running an online storefront or providing drivers to help bolster a restaurant's delivery business at a lower cost.
The company's overriding goal is to make a product that works for their merchants, a DoorDash representative said.
While some larger restaurants are able to absorb the cost of a third-party delivery service through the volume they do, a majority of smaller restaurants have less capacity to take on new costs.
If a restaurant typically serves five to six takeout orders on weekdays and maybe 15 or 20 orders during busier weekends, the prospect of handing over a quarter or a third of that profit doesn't make sense, Henry said. That's different than a restaurant that might push out 50 or 100 orders in a day and would still make a decent profit after delivery companies take their cut.
DoorDash contends that the fees they charged are used to cover their own costs, for things such as driver insurance, marketing and advertising, processing fees, background checks for drivers, customer support, and drivers' pay. They also point to charitable programs that many companies launched during the pandemic. While the programs differ between companies, they often have some kind of philanthropic mission.
DoorDash launched a program that pledges to spend $200 million over five years through grants and rewards programs aimed at helping drivers and restaurants. Uber Eats pledged $20 million to help independent restaurants. And GrubHub launched its own community relief fund. Some have also launched efforts to collect feedback from drivers and customers. Uber Eats launched a "listening tour" to address criticism after purchasing Postmates, for example.
Aside from commissions and fees, other restaurateurs have raised concerns about food quality and ceding control over their food. When a third-party driver picks up food, restaurant staff have no idea how far that food is going to travel or how long it will take the driver to get to a destination. Delivery companies do take steps to ensure food quality — coolers and warming bags are most common — and a speedy delivery, but there are many variables that leave restaurant owners feeling uneasy.
"As a restaurant owner, you want the best possible conditions for your food," Manfred's Kitchen co-owner Bart Kline said. "I have the best fries in town. Bar none. But they'll die in 5 minutes once you put them in a Styrofoam box."
Kline still offers fries for takeout service, but said customers know what they're getting. In that scenario, he and other employees still have a personal touch in ensuring that the food makes it to the customer in the best condition possible.
"We've got a customer base that understands our system and how we do things," he said. "We've got our own niche. And we've got a great product. It will find its way to people."
As delivery companies grow, they have had to recruit armies of drivers to accommodate new customers and restaurants. Ironically, some of those drivers are under-employed restaurant employees.
"At the beginning, I didn't have a clue what I was doing," said Tanner Van Slyke, who oversees bread production for KIN, a downtown restaurant.
Van Slyke started picking up DoorDash shifts in the fall after a friend told him about his own experience as a "Dasher." He thought it would be a good way to earn some extra cash during the pandemic. But he quickly learned that it doesn't make sense to take every order. There are a lot of variables that can turn a profitable order into a loss. That's where the rules come into play.
Some drivers set a minimum for orders. For example, one driver said he won't accept orders that are less than $9. Another driver said he aims to make $1 per mile. Others try to stay close to busy restaurants, so they can rack up quick, short-distance orders.
And then there are the incentives. To get drivers on the road, delivery companies offer bonuses. For example, a DoorDash driver can make a few extra dollars per order during peak pay times, which typically happen when demand is high or there aren't enough drivers on the road.
Once drivers learn the ropes, they say a typical week of driving can net anywhere from $200 to $300. Though delivery companies often have some kind of scheduling system to control the number of drivers on the road, most drivers talk about heading out after they finish other jobs. Instead of heading home, they drive for a few hours. If it's a good night, they'll stay out. If it seems like a dud, they simply call it a night and try to cut their losses.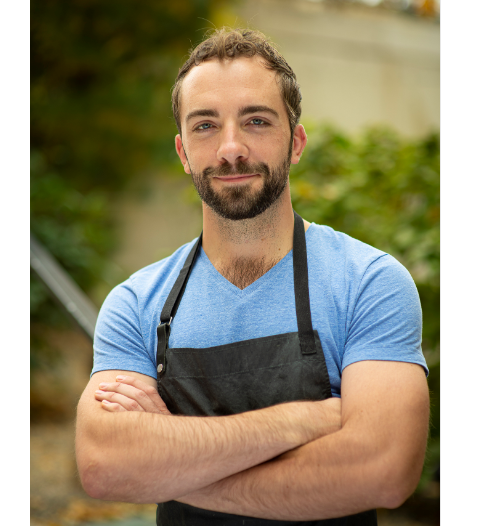 One driver said the job is partly learning how to use the companies' apps and the other part is simply learning how to make money using it. This particular driver said he turned to Reddit to glean tips from other drivers.
The path forward for delivery companies remains unclear. Several cities already have imposed caps on the fees third-party delivery companies can charge restaurants. Chicago, Denver, Los Angeles, and New York City governments all passed rules that capped fees at 15 percent. Additionally, several U.S. Representatives requested last fall that the Federal Trade Commission launch an investigation into the practices of delivery companies. There are several lawsuits pending over the fees they charge.
Political battles also loom over labor issues, mainly the fact that delivery drivers are most often considered independent contractors, and do not qualify for any of the protections and benefits typically offered through full-time employment. Uber, Lyft and DoorDash spent millions in support of a successful ballot measure in California that exempted these companies from classifying their drivers as employees.
Yet, there are alternatives to third party delivery services.
Jay Henry, at Hooligans Pub, and many other independent restaurant owners have relied on takeout service to keep them afloat when indoor dining has been prohibited or greatly reduced during the pandemic. At Hooligan's, some friends and neighbors developed their own delivery system. Once a week, they would gather up orders and relay them to Henry, usually a day in advance. Everyone would call in separately to pay for their respective orders and then one person would pick up the food and shuttle it to the rest of the group.
"They kind of became our own little DoorDash," Henry said.
Kevin Huelsmann is a reformed newspaper reporter who now is part of the kitchen team at KIN. His favorite pandemic hobbies are doom scrolling, drinking at home, and plumbing the depths of streaming services.