Story and Photography by Samantha Stetzer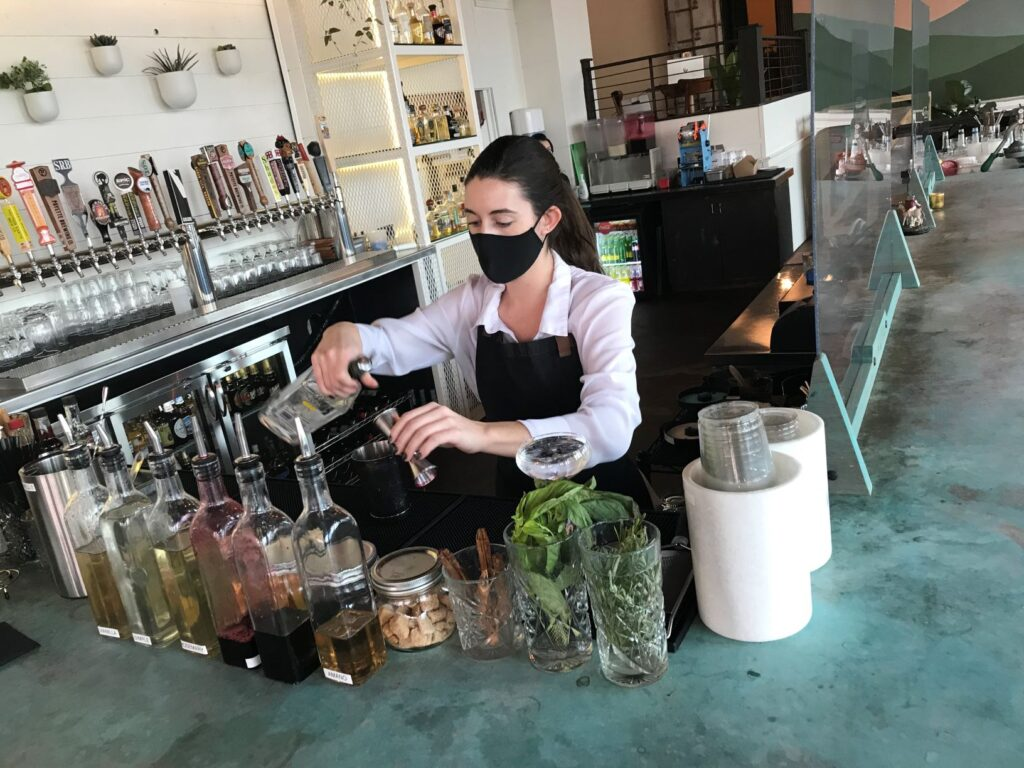 Since she began working at Amano, Karen Ortiz has endured some light teasing.
Born in Mexico, Ortiz's family immigrated to the U.S. when she was still a baby, and English became her first language. When she began working as a manager at the Caldwell-based Mexican restaurant, her fluent Spanish-speaking co-workers gave her some slight ribbing over the accent she has when she speaks the language.
Despite that, Ortiz said she is happy at Amano. (And her Spanish has improved.) In fact, she said she feels respected.
Ortiz joined Amano as a manager in July 2020 because she saw a better opportunity working with founder and chef Sal Alamilla.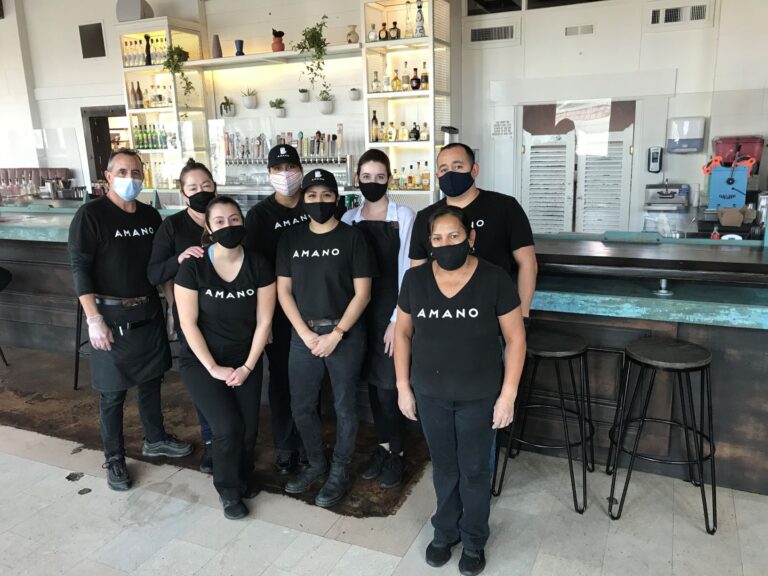 Ortiz and Alamilla met eight years ago while working at a downtown Boise restaurant. Alamilla was the kitchen manager and Ortiz was an assistant manager until 2019, when Alamilla decided to take a chance on Caldwell's fledgling downtown and open his own kitchen. Afterward, Ortiz took the helm at the Boise-based restaurant, reportedly helping it gain record sales.
However, when the restaurant decided to permanently choose a new manager, Ortiz said she was overlooked. It was a level of disappointment Ortiz said she came to expect working in an industry where gender-equality is famously lopsided.
That led to Ortiz's leap to Amano—despite still living in Boise. From the moment she walked in things were different.
"I always knew that Sal was going to treat me and his employees right," said Ortiz, who is just one of a handful of employees who worked with Alamilla in the past. Alamilla's family members are also employed at Amano.
"He's always been a role model for me," Ortiz said, later adding, "Everyone has always had a good relationship with him."
Born in Michoacan, Mexico, Alamilla grew up in Santa Ana, California. His family immigrated with their recipes, and for Alamilla, those old-world flavors intermingled with SoCal's play on Mexican cuisine.
As a teen, Alamillo picked up a job as a dishwasher. Within three years, he was the head chef. He would later lead kitchens across Boise, where he gained a reputation among his co-workers and eatery guests.
"Sal's always seen the beauty in food," said Ortiz. "I love that… "[Food in] Sal's kitchen is made from scratch. He's making it from his own recipes."
It's the flavors that were grown in Alamilla's father's carefully tended garden that would eventually waft from his mother's kitchen onto his plate that inspired Alamilla's cooking and eventually Amano.
"It's a different vibe," Ortiz said. "Everyone speaks highly of the food here."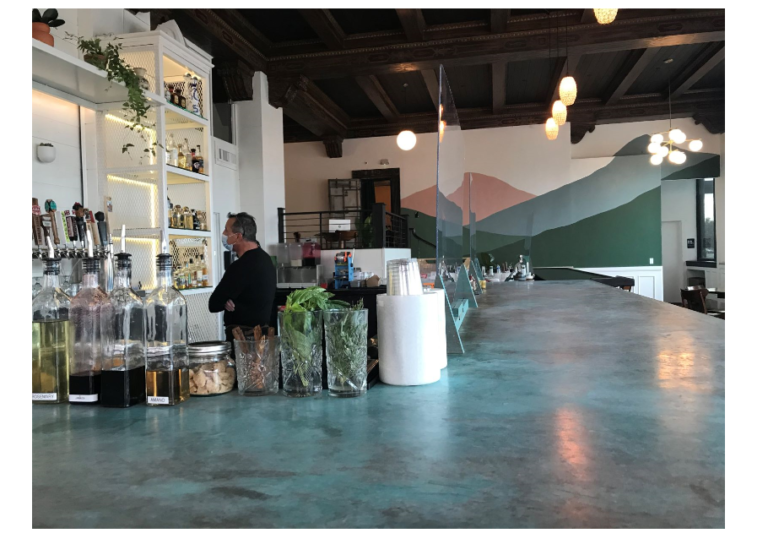 That's not just an assumption from a proud employee. According to Caldwell's Economic Development Director, Steve Fultz, in just one year, Amano has become a local and tourist favorite.
"Amano is actually one of those restaurants that seems to have regional appeal without being a chain restaurant," Fultz said. "It's very nice to see people coming in from Ontario, [Oregon], coming in from Boise to spend their money in Caldwell. There's a nice economic impact to us by having an attractor like Amano."
Fultz, who said Amano is also his wife's favorite restaurant, added that Amano's atmosphere has made it a staple for business lunches and entertaining out of town guests.
It's just an added bonus that Becca Alamilla, Sal Alamilla's wife and partner, happens to be an Idaho native, too.
"We love seeing success stories of folks from Caldwell and Idaho," Fultz said "The whole idea of opening a restaurant in an area that is in transition certainly is a risky venture, but because of their management style… and their product it's been a tremendous success."
Caldwell's own transition period has also coincided with a global pandemic. Caldwell has not yet enacted a citywide mask requirement, but Amano's employees do enforce wearing masks in the restaurant. Plexiglass dividers protect bartenders from customers, while extra sanitation practices are done every day, Ortiz explained.
As Amano continues to contend with a growing pandemic, it's expanding on its original premise, Ortiz said. Alamilla is in the finalization stages of a brand new menu — one Ortiz believes regulars will love — and the kitchen is finishing an upgrade, including the addition of a wood-fired grill.
Beyond the fresh flavors and quick expansion, for employees like Ortiz, working at Amano is an opportunity to continue a craft they love in a kitchen built on mutual respect and a love of good food.
"There's beauty in the world," Ortiz said, "and food is part of that."