Story and Photos by Samantha Stetzer
When business partners Kasey Allen and Dan Sell began concocting flavors for The STIL Ice Cream Company, the goal was two-fold.
"Be unique but accessible," Allen said. "How do we be unique and creative in flavors but still accessible with what they are?"
One could argue that idea has taken on another meaning.
The STIL has joined other Treasure Valley craft businesses, like cookie shops and charcuterie board companies, in implementing and utilizing delivery services to move their product across the region, offering convenience and accessibility without asking their consumers to leave home.
Food delivery is nothing new; in fact, the first record of food delivery can be traced back to a pizzeria in Italy in 1889. Since then, pizzas, Asian cuisine, sandwiches, and other forms of restaurant-based meals have dominated the food delivery industry, offering convenience and chef-made meals at home.
However, in the last two decades, the delivery mold has shifted. Apps like UberEats, DoorDash, Postmates, and Grubhub have made delivery an option for virtually every kind of food establishment. With that trend has come the rise in niche delivery services, like having cookies, cheese, or ice cream sent straight to your door.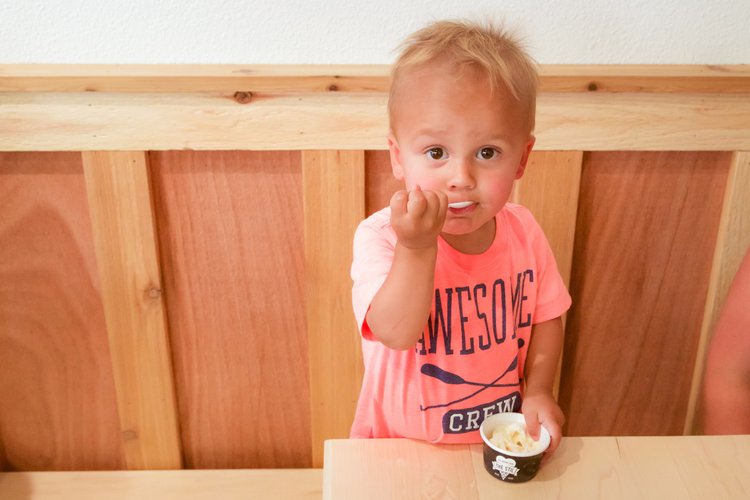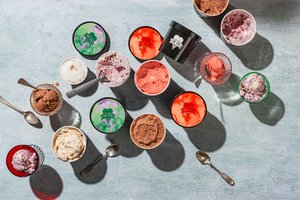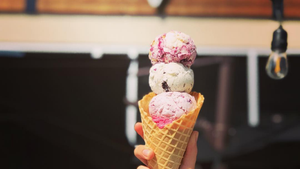 When the COVID-19 pandemic began, this need only became heightened. As Allen explains, it was what pushed The STIL to begin offering direct-to-consumer delivery. Small cookie companies with delivery options like Crumbl Cookies and Chip Cookies were on The STIL's radar, but offering its own service was, as Allen said, "low on the priority list."
Obviously, 2020 had other plans.
"I think all of us in the food and beverage industry, we had to start getting creative," Allen said. "Foot traffic was down, tourism was down, and people had to ensure if it was safe to be going into restaurants. All of us had to get more creative to drive revenue, to keep our people employed, and put food on the table."
"I definitely think the niche delivery is not going anywhere . . . people make purchasing decisions for different reasons. Price is one that drives consumer behavior. People buy for luxury, and people buy for convenience."
CNN reports that delivery apps like Grubhub and DoorDash were looking at other options for business survival prior to March 2020, but stay-at-home orders in spring 2020 helped delivery flourish. This blends together well with a generational shift toward delivery, despite reports that indicate restaurants actually receive very little revenue from delivery orders placed through the app, due to servicing fees from app providers. Still, that same CNN report found 54% of 18-to-34-year-old customers — the gen Z and millennial generations — are active on food delivery apps.
It's a trend Allen can't foresee disappearing anytime soon.
"I definitely think the niche delivery is not going anywhere," Allen said. "Even if we come out of this whole [pandemic], I think people make purchasing decisions for different reasons. Price is one that drives consumer behavior. People buy for luxury, and people buy for convenience."
While many businesses still rely on third-party ordering options, Idaho-based craft food and beverage companies have also cultivated their own delivery services. (The STIL can also be found on third-party delivery apps.)
Smitten Sweets owners Caleb and Laura Smith created a company that delivers cookies directly to small businesses' clients. As part of their business model, the Smiths were already delivering the cookies to the businesses they served when one client mentioned how nice it would be if the cookies could be sent directly to their customers instead.
Caleb Smith thought, "'Why not?"
At that point, Smitten Sweets was still young, but as the delivery possibilities grew, the business became popular among local business leaders — almost too much so.
"I had a super flexible delivery schedule. I was able to manage the deliveries myself [at first]," Caleb Smith said. "At the time, manpower wasn't the issue, but it became one as it grew. Knock on wood — we've been super fortunate with the delivery people who work for us."
Prior to the pandemic, Smitten Sweets was growing 50% year over year. However, the pandemic bolstered Smitten Sweets' sales temporarily. For instance, in early spring of 2020, the company sold about 250 of its at-home cookie baking kits per week for two months — when Caleb Smith projected only selling 100 per month.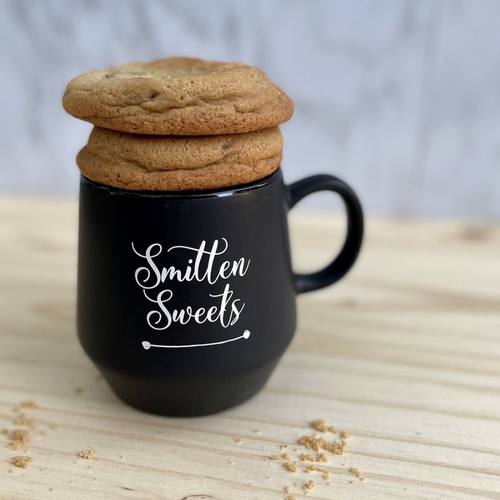 Similarly, a newer Treasure Valley craft food business is experiencing its own boom with niche delivery options.
Christina Torkelson is the founder and creator of Say Cheese, a Boise-based charcuterie delivery company. Torkelson, a local government employee and mom, began her company in September 2020 to bring the experience of a wine tasting into people's homes.
"The timing worked out great because people were at home," Torkelson said. "I just think it's convenient, and in light of the pandemic, people were either not willing to go out or in the very beginning, not willing to go out to many places to eat."
Torkelson began her business by creating one-to-two-person sharing plates, driving all across the Treasure Valley to deliver her handmade cheese plates to patrons' doors. Like Smitten Sweets and The STIL, Torkelson saw the demand for her product spike, and with it, her options and specialties grew, too.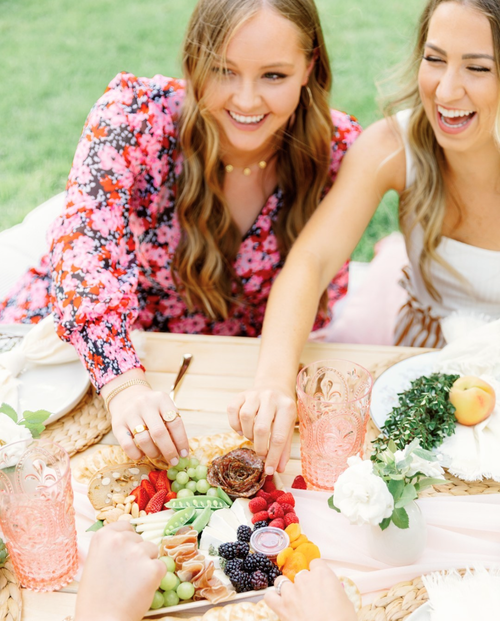 "The first year, it was smaller boxes that were just for one couple, one person, or a small gathering," Torkelson said. "Over the last six months or so [in fall 2021], I'm doing very few boxes and platters and just big platters for big groups."
These services have come with their own set of obstacles, too. For The STIL that was figuring out how to deliver a cold product without greater access to cooled trucks. (The company does ship its product to local grocery stores with help from cooled trucks.) The answer for niche delivery was dry ice, but someone has to be at the door to pick up the ice cream upon delivery, Allen said.
Meanwhile, the Smiths have to be choosy about who they hire to deliver their treats. They have branded Smitten Sweets as a cookie shop which caters to businesses that want to provide extra care to their clients and prospects. A crumbled cookie says anything but "white glove service."
As local craft food developers look ahead to the future, niche delivery options appear to be part of it. For The STIL, that has included partnering with other local businesses to deliver their products to consumers along with The STIL's ice cream. So far, The STIL has partnered with Lost Grove Brewing, Dawson Taylor Coffee Roasters, and A Succulent Day, and Allen said they have plans with Lit Candle Co., too. Torkelson is doing something similar. She has partnered with local businesses and groups to offer charcuterie-making classes, as of fall 2021.
Like others experiencing a pandemic-induced wave of business, Smitten Sweets' business as of fall 2021 has leveled off, Caleb Smith said, but he's tapped into a market he believes is strong and has a promising future.
"Just the presentation of having someone with a big smile show up and say 'Hey, this is something unique and important,' it's fun," Caleb Smith said. "And… that they taste good is after the fact."
Samantha Stetzer began her writing career in newsrooms in the Midwest, reporting on various community events, leaders, and news stories. Today, she writes marketing materials for small business leaders and reports on local events, community stories, and food-related news for various publications in the Treasure Valley. For inquiries, please email sstetzer12@gmail.com.