Story by Lex Nelson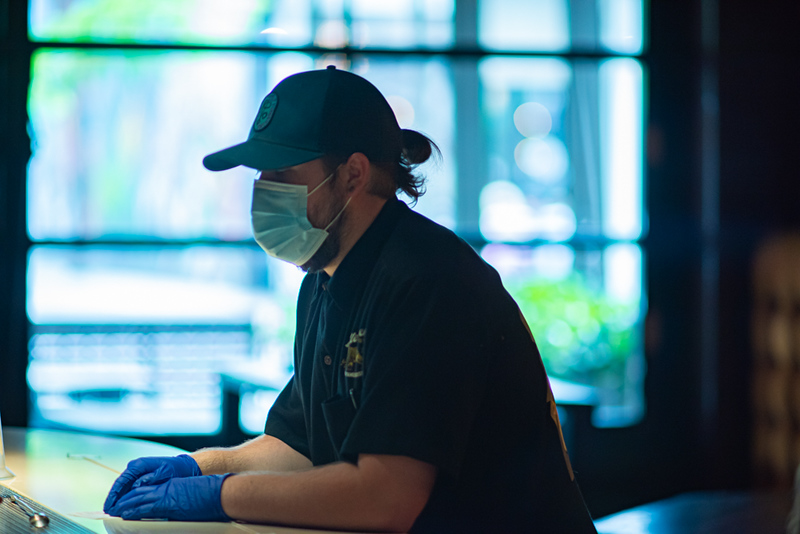 Chef Steven Topple, who owns four restaurants in McCall, Donnelly, and Caldwell, cringes every time one of his employees throws a pair of plastic nitrile gloves in the trash. Sysco and Shamrock Foods sell the gloves to him by the case (10 boxes per case, 100 gloves per box) and since 2019, the cost of those cases has gone up 300%.
"They were about $60 a case in 2019 and early 2020, and then as soon as the pandemic hit they started jumping up. They went up to about $120 like in March, and then $160, $180, and now currently they're sitting around $240 a case," he said. "It's outrageous! … I worked it out, it's basically almost 17 cents per glove per employee. So when they use two gloves, you're talking 32 cents. And we go through almost a box a night!"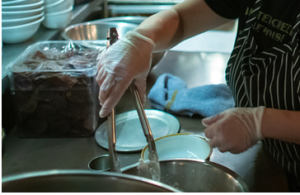 Topple isn't the only one facing this problem, and it's not limited to gloves. In Caldwell, Chop Shop Chef/Owner Kris Ott, who buys from Food Services of America and Sysco, confirmed his restaurants' gloves had "tripled in cost" since the pandemic began, while Richard Langston, chef/owner of Richard's in Boise, noted "dramatic" spikes in the prices of PPE.
The media is quick to turn its eye to restaurants when food costs rise, but eateries are often left out of conversations around products that aren't perishable. This is a real oversight, because while rising food costs certainly hurt, chefs can take high-priced items off the menu. They can't, however, alter the Idaho Food Code's requirement that food handlers wear gloves, or the Centers for Disease Control and Prevention's recommendation food service employees wear them when removing garbage bags, disposing of trash, and carrying used or dirty food service items in order to prevent the spread of COVID-19.
It's easy to understand why glove costs soared early in the pandemic, when hospitals were overrun with COVID-19 patients, businesses around the country stepped up sanitation, and manufacturers struggled to keep up with demand. Fortune Business Insights' report "Disposable Medical Gloves Market, 2020-2027" snapshots that crisis, revealing the global disposable medical gloves market nearly doubled from 2019 to 2020. What's harder to grasp is why prices are still sky-high. When we reached out to suppliers for answers, they responded with silence.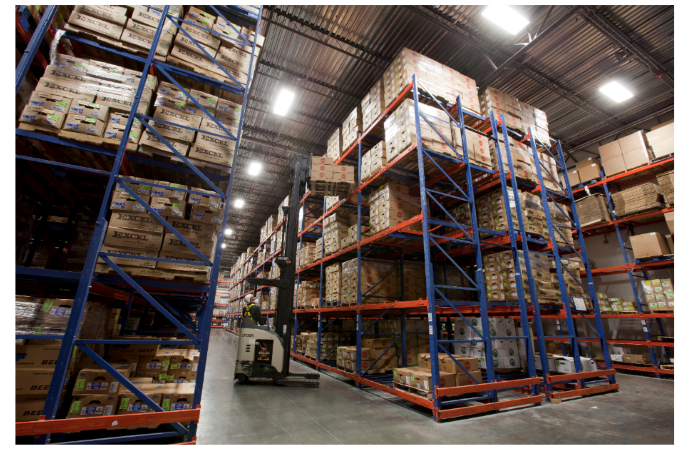 "We don't have anything to add to the story at this time," a representative of Shamrock Foods' PR agency, Current Global, wrote in an email.
"There's no way I can help you out with that, sorry," a smallware representative of BSR Equipment said, adding the rest of the team was also too busy to take a call.
Both Curtis Restaurant Equipment and Sysco also failed to respond to calls or emails by deadline, but Sysco did pick up the phone for at least one of their customers: Chef Richard Langston. Langston purchases from Sysco, Shamrock Foods, and Gem State Paper, among other suppliers, and said he has seen the "most notable" cost increases of the pandemic in the last four months. As he understands it, the pandemics' withdrawal has presented new hurdles.
"Many of their issues are now with distribution problems, compounded by [a] sudden surge of demand now that restaurants are opening back up," he wrote in an email. "The ship that was stuck in the Suez Canal held back lots of imported items we order, including wine. I have been told by Sysco that when things opened back up they couldn't hire enough truck drivers to get products to markets."
Topple hasn't gotten an explanation from his suppliers more specific than "it's a supply and demand thing" and "that's what they get charged." At this point, he says, it's hard to believe price gouging isn't part of the equation.
Price gouging does happen in Idaho, but it's difficult to prove and prosecute during an emergency like COVID-19. This February, the Idaho Senate Commerce and Human Resources Committee backed a bill that would make it even harder, according to an Idaho Press report. The proposal was in response to a controversial price gouging investigation last year into three Idaho fuel retailers, and would offer more protection to businesses that raise prices during emergencies.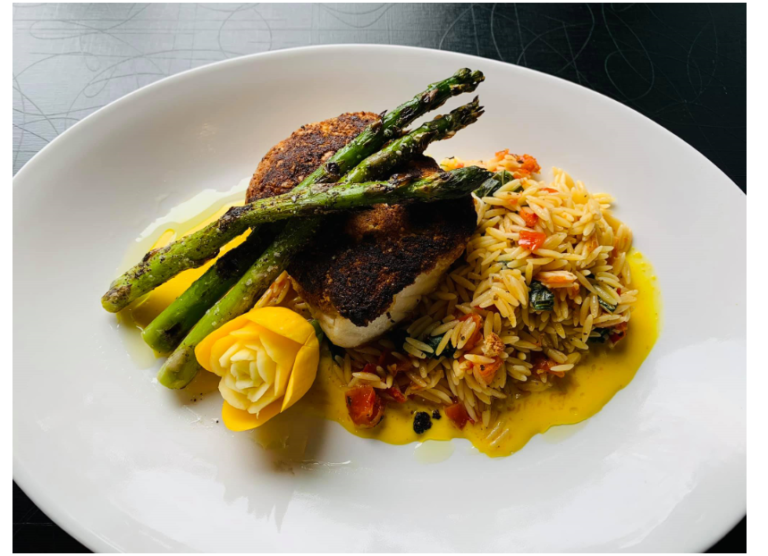 Worries about gouging have also come up in other restaurant markets. The California-based Long Beach Post reported last year that customers accused restaurants of gouging when they raised prices in response to increased supply costs, but noted, "An arbitrary hike of more than 10% could be criminal, but it's perfectly legal for sellers to pass their own costs along to consumers."
In late May, the New York Post reported that a combination of rising food, supply, and labor costs have forced restaurants to increase menu prices in the Big Apple, too. Here in Idaho, many chefs have so far resisted pressure rewriting their menus.
"I am not currently raising my menu prices because I am not sure if our guests will tolerate corresponding price increases on our menu," Langston said.
Topple, too, has held back from passing costs on to guests. He's worried about discouraging diners at his restaurants (Ragazza Di Bufalo, Ragazza Di Lago, and Blue Moose Drive Thru) and further burdening people who have also gone through a tough pandemic year.
Unfortunately for chefs and diners, relief may not be on the horizon. Bureau of Labor Statistics data shows prices across the Consumer Price Index increased 5% (before seasonal adjustment) over the last 12 months, and Trading Economics predicts they will continue to rise through 2023.