Story by Lex Nelson
Photography provided by The Idaho Pioneer Farm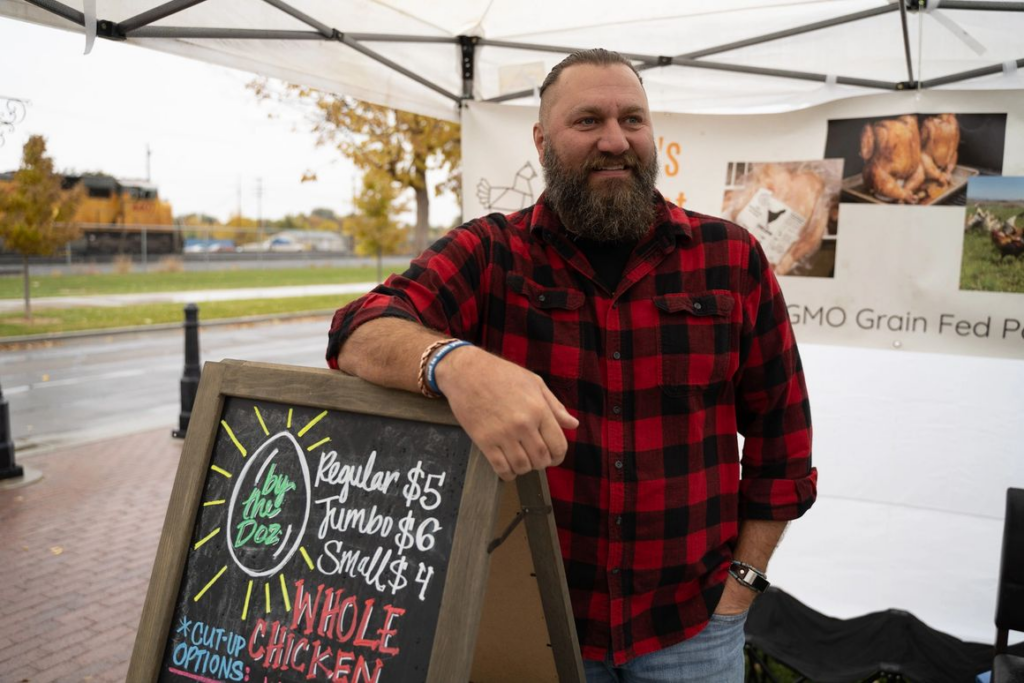 Near the end of 2020, Travis Tyson sold his very last chicken. The laying hens were the final remnant of livestock on what was then Tyson's Topknot Farm, a 10-acre parcel on Topknot Lane in Nampa. In some ways, Tyson's situation was desperate: He was in the middle of a long and grueling divorce that might cost him his farm, the country was going through a pandemic, and he was raising three kids under 12. But he managed to look at that moment as a blessing.

"By end of season I'd sold off every live bird, every chicken my family had. In the uncertainty of the divorce I thought, 'If I'm going to lose the farm in the divorce, I'd better take this opportunity to sell the livestock. It will be one less thing to deal with,'" Tyson said.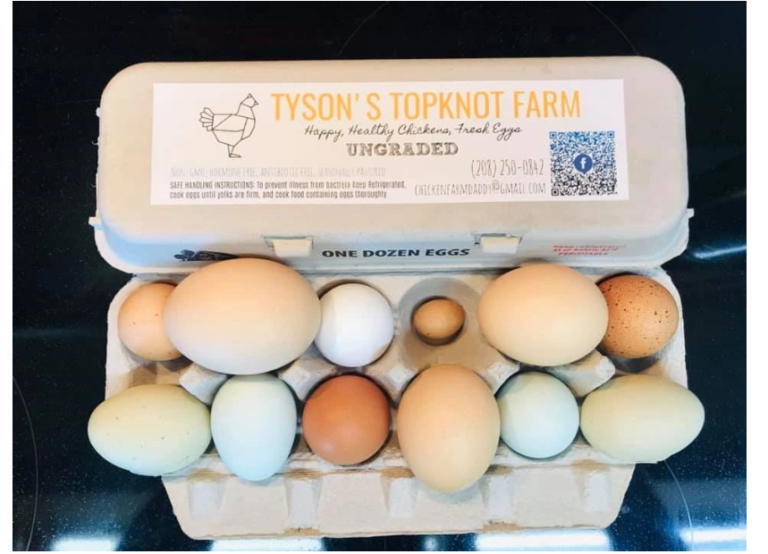 Fortunately, things turned out well for Tyson: His divorce was finalized on April 22, he kept his farm, and he plans to buy the number of birds he had and then some, expanding his flock from 1,000 to 2,000. But the rollercoaster ride of 2019 and 2020 shifted his priorities. As a now-single dad, he knows it will take more than selling top-notch chicken and farm-fresh eggs at the Nampa Farmers Market to support his family of four. So, he became a farmerpreneur.

"I'm committed to trying to create as many sources of income as possible on my farm to keep me from going back into town and getting that regular 8 a.m.-5 p.m. day job that gives you, ultimately, the feeling of sucking the life out of you," he said.

Of course, every small farmer is an entrepreneur, but we've coined the term "farmerpreneur" for Tyson because he has made self-sufficiency both his mission and his legacy. This year, he rebranded Tyson's Topknot Farm as The Idaho Pioneer Farm to capitalize on the story of his great-great-grandfather Samuel Hall, who homesteaded in Cascade in 1887.

"I have an Idaho Pioneer Certificate and the Idaho Genealogical Society validated my ancestry, it says I'm the descendant of Samuel Hall," Tyson said proudly.

Tyson turned that story into a half-dozen side hustles. Under the banner of Idaho Pioneer, he runs the farm, a real estate business, and an award-winning on-farm campground. Soon, he hopes to add a small poultry processing plant to the mix, although the project is quite an undertaking. Tyson has his own hens processed at J-Bar Poultry Processing in New Plymouth, but during the pandemic his keen farmerperneur eye spotted a hole in the market for a small-batch processor. During the 2020 run on local food, Tyson said Nampa's two nearby processing plants were booked solid and many families who didn't need a USDA-certified butcher had a hard time getting slots for their birds.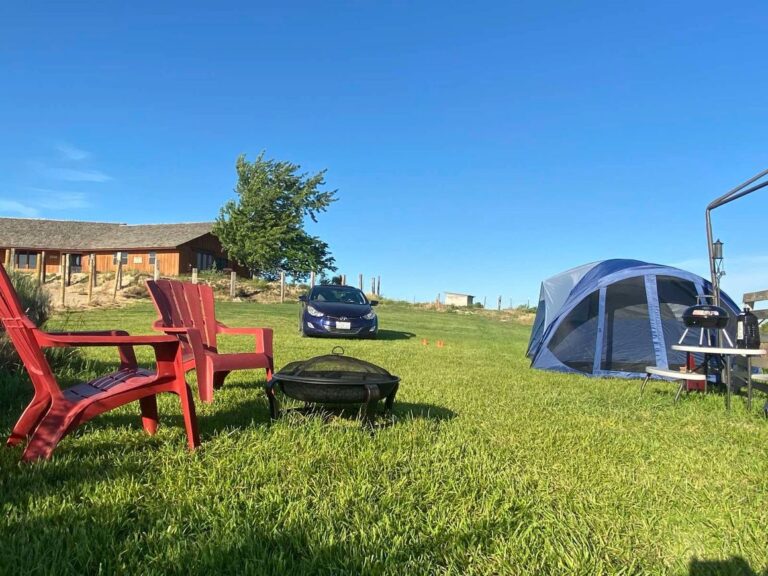 "My target customer for my small-farm poultry processing facility would not be people looking to have birds processed for the farmer's market and restaurants. It would be the average family who want to raise a dozen or 50 chicken for their freezer. That's where I hope to just help relieve them when they're struggling to get a butcher appointment," he said.

Tyson is already hard at work converting the farm's pole barn. When we spoke to him, the barn had concrete and electricity, and plumbing was in the works, although a few hurdles had already popped up, such as the need for a septic system. Tyson says it will set him back $10,000 in unforeseen costs.

"When I tell them what I'm trying to do, most people say I will lose money. 'You'll never make money doing this!' People keep saying, 'Don't bother, don't waste your time.' … [But] I'm committed to trying business opportunities, on-farm income opportunities, to continue to let my family and I thrive being here on the farm, working, and doing the things that we love," he said.

When we spoke to Tyson, his three kids (12-year-old Trace, 10-year-old Titus, and 8-year-old Tenley) were shouting and giggling in the background, clearly enjoying their time running wild on The Idaho Pioneer Farm's acreage. Tyson has already encouraged the three of them to follow in his footsteps.

"They've been watching Dad at the farm for a few years, so I told them, 'Your days of freeloading off of Dad are over! You're going to become your own little entrepreneurs and run your own businesses. I'll coach you through it and help you.' It has been an amazing thing for me to get to do with my kids, and of course I'm a very proud father seeing them being on the farm and doing well," he said.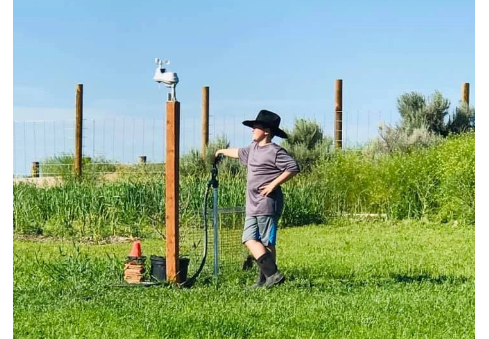 Trace runs The Idaho Pioneer Coffee and has his own stand at the Nampa Farmers Market alongside his dad. He sells his percolator coffee, handmade on a Coleman camp stove, for $1 per cup. Tenley, too, has a farm stand. She sells tomato and cucumber plant starts she raised herself, documenting the process on video.

The fatherly love and admiration is palpable in Tyson's voice when he talks about his kids. He recalled Tenley gleefully spending her first earnings on face paint and cotton candy, and the moment Trace learned how to sell coffee like a pro.

"At the end of day we came home and when we were getting cleaned up he came running into the hallway and said, 'Dad I made $52!'" Tyson said.

Tyson's middle son, Titus, is an artist with plans to sell handmade clay figurines. It's not a farm-focused business, but that doesn't bother his dad, who says he's "happy to promote him and support him" regardless.

While the trio is busy running their businesses, Tyson will continue searching for more on-farm income. His current projects: getting the poultry processing plant up and running, and finding a Nampa restaurant willing to put the chicken of a proud, Nampa-born farmer on its menu.

"I feel like Nampa is my story," said Tyson. "Everything about me is local, everything I talk about and do and support is about my community."