Story by Lex Nelson; Photography by Guy Hand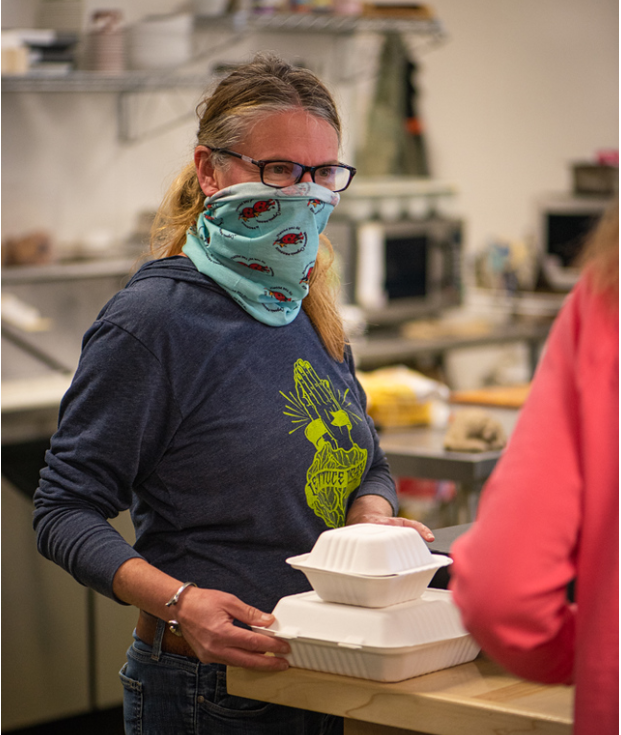 When Governor Brad Little signed Idaho's first stay-at-home order on March 25, the repercussions for local restaurants were immediate. At Roots Zero Waste Market, an eco-friendly grocery store and cafe in Garden City, deli service declined 82%.
In the past, Roots Cafe had offered single-serving takeout from the deli in home-compostable sugarcane containers, rented glass-and-bamboo tupperware, or shoppers' own reusables. But when business slumped, Owner Lea Rainey knew Roots had to pivot. She recognized a demand for family-style meals, but finding a low-waste way to package them was a challenge.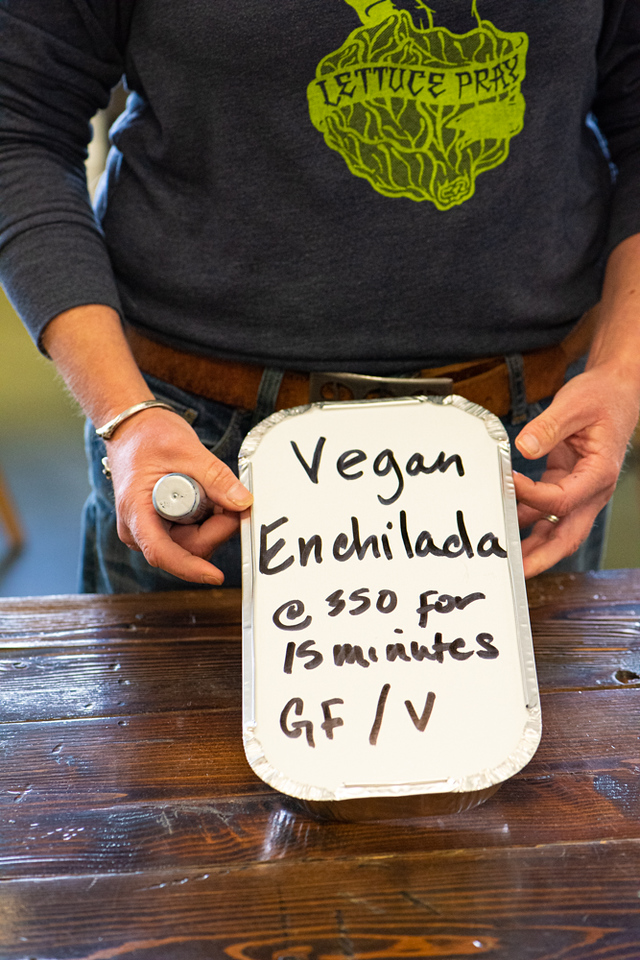 "When we started doing family-style meals — we do enchiladas, salads, that sort of thing for a family of four — we opted to go with metal. We do aluminum pans, and we did that specifically because aluminum is the only surefire product that will get recycled," Rainey explained.
Roots Cafe wasn't the only restaurant contemplating its takeout options with the environment in mind. At Bittercreek Alehouse, staff have been mulling the tradeoffs between high-quality food and eco-friendly packaging since the pandemic made takeout popular.
"Part of what is interesting about [to-go packaging] is it's just so incredibly nuanced," said Operations Manager David Roberts. "There are a lot of trade-offs. For example, a lot of the stuff that is produced sustainably still will never be able to be recycled because it has all touched food, so almost all of it is going to the landfill no matter what it is."
Roberts also noted that there's an impact on food quality depending on the container.
"A lot of the time the sustainably produced stuff isn't the best for presenting food or preserving its integrity . . .The things that do better involve some amount of plastic," he said.
In the end, Bittercreek opted to minimize plastic as much as possible without compromising its dishes. Turning to the fast food industry's playbook, it implemented bags for fries and clamshell boxes for burgers. Ultimately, Roberts said, he'd prefer to return entirely to dine-in, with the old level of presentation, service, atmosphere and waste control.
"I wouldn't say we were actively discouraging takeout food before COVID-19, but we certainly were never encouraging it," he said.
Not far away, the staff of local-focused restaurant KIN faced similar problems. The restaurant was poised to open in the former Angell's space when dine-in service was shut down.
"We spent a couple weeks just sort of planning for the long-term future and skipping what dine-in would be," said Chef/Co-owner Kris Komori.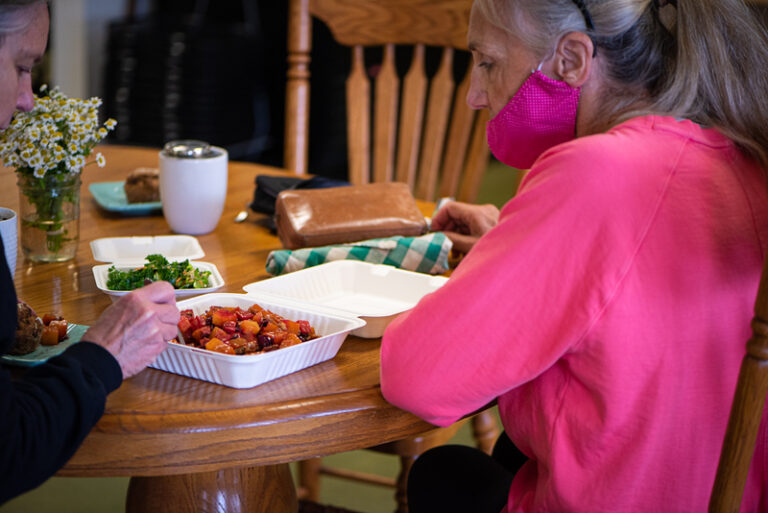 The outcome was "KIN at Home," upscale, multi-course meals delivered with accompanying beverages, video links, stories and instructions. Those instructions explain the food's sourcing, preparation, and — thanks in part to Pastry Chef/Sustainability Coordinator Michelle Kwak — packaging.
"For instance one thing we knew was that we couldn't get away from some plastic containers," Komori said. "But what we decided was, we're going to spend more money to buy nicer plastic containers that can hold up to a few washes and can be used for many things. What we told guests was, 'We feel bad about the plastic, but what we've done at no charge to you is purchase higher quality, so we ask you to reuse it.'"
Komori said the containers are No. 5 plastics, and ultimately recyclable in the City of Boise's Hefty EnergyBag Program. As early as July, KIN plans to go a step farther and offer a subscription option with meal delivery glass containers. Those would be picked up later, using what Komori called, "the milkman system."
"I think the people that will get subscriptions for this meal will probably be pretty excited about that, because they are all eco-conscious," he said.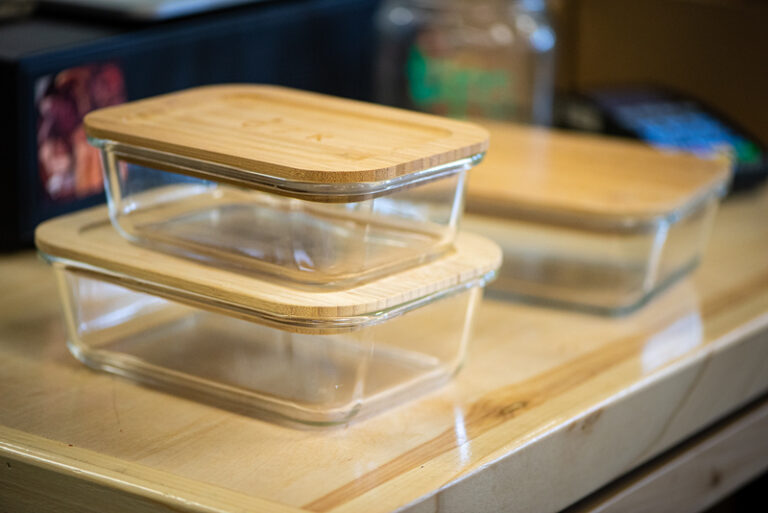 It's difficult to say how many other restaurants are considering sustainability. In mid-June, the Los Angeles Times reported the pandemic had created "a tidal wave of plastic waste" worldwide, including takeout containers and delivery packaging.
In Boise, Rainey said it's possible other restaurants are accounting for the issue. She's personally consulted with Kris Ott, chef/owner of Chop Shop BBQ in Caldwell, on ways to reduce his restaurant's packaging waste. She also said shopping for aluminum pans was competitive — perhaps a good sign.
"It took us a while to figure out what was actually going to work, and then there was a shortage of all of that metal stuff," she said. "Everybody had the same thing in mind, and all of the restaurants took a bit of extra effort to try and source it."
Lex Nelson is a Boise-based reporter, ghost writer, blogger, and food enthusiast. Her work has been published by Boise Weekly, The Idaho Press, Edible Idaho, Culinary Collective Network, and more.