Story by Lex Nelson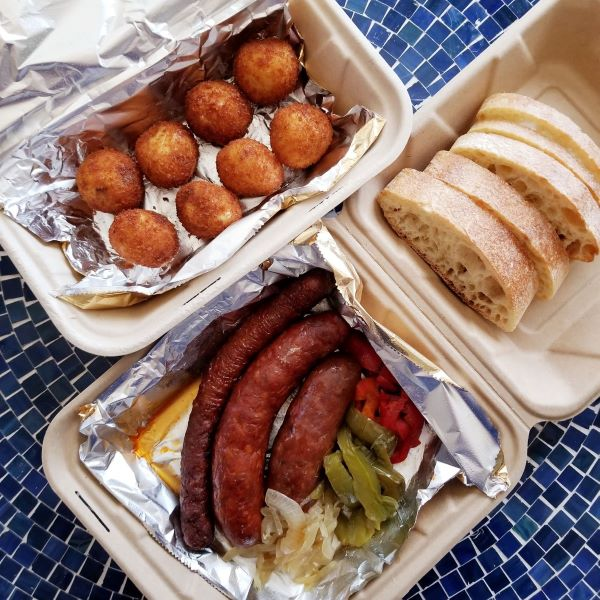 How many types of chorizo can you name?
Dan Ansotegui, the chef/owner of Ansots Basque Chorizos & Catering in downtown Boise, serves three housemade varieties from his one-man kitchen: traditional (the popular 6- to 8-inch European sausage), txistorra (the longer, skinnier variety with an extra spicy kick), and motzak (the short one). But he knows that dozens of others exist, created in cultural niches scattered across the Basque Country, where his family and food hail from.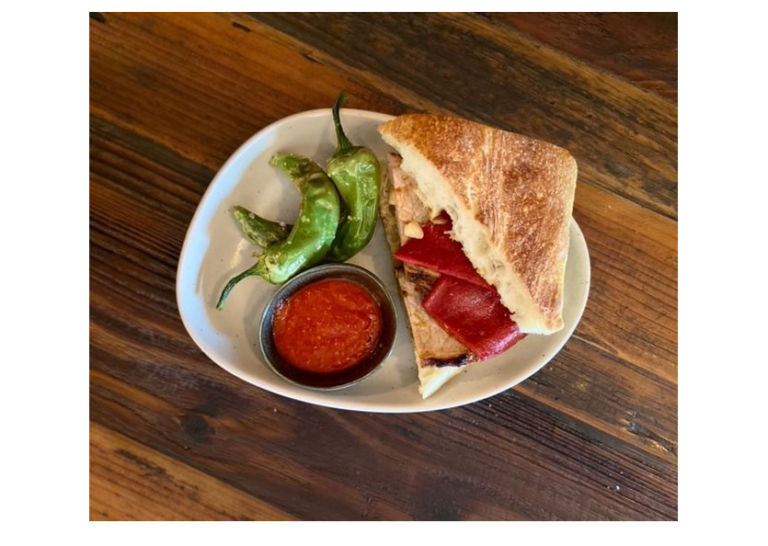 "Most people think of just the chorizo I grew up with [traditional], but when you travel around the Basque area you'll find that each area within that, each little township, has its own style of chorizo," said Ansotegui.
Chorizo is the heart of Ansots' traditional Basque menu, starring in fare like clams and chorizo motzak (a dish rich with roasted garlic and sweet pimento peppers spiked with white wine), choristorra bocadillo (two sausages, grilled onions, and pimientos on a Gaston's Bakery baguette), and the "Ansots chorizos" plate of all three varieties. Each dish costs less than $10. Ansotegui also pedals the sausage, along with solomo and bacon, by the pound to customers and plans to eventually brand his handmade links and sell them to grocery stores and restaurants. Ansots is a textbook case of an ingredient inspiring not only a menu but an entire restaurant concept.
"We started with the idea of just doing chorizos and catering, and once we found this place [the Pioneer Building space formerly occupied by Revitalize Juice Bar] it felt so natural for a restaurant that we decided to go ahead and open a restaurant. Then that could be kind of a big focus of the restaurant — to shine a light on the products that we were making and trying to use all of those on the restaurant menu," he said.
This is a complicated dream to achieve, but for a restauranteur with Ansotegui's experience, anything is possible. He previously opened Boise Basque institutions Bar Gernika and The Basque Market, and managed Txikiteo. Then, he debuted Ansots in the middle of — and in a way, because of — a global pandemic.
Before COVID-19, Ansotegui was in charge of Txikiteo's catering program. Then, when the virus hit, owner Elizabeth Tullis suggested Ansotegui spin off the catering into its own concept, freeing her up to focus on in-house dining. When Ansotegui's wife, Tamara, found the Pioneer Building Space at 560 West Main Street, the pieces of Ansots fell into place.
The family took ownership of the space in June and opened the restaurant officially on Sept. 4. Ansotegui says the "three-pronged attack" of dining/takeout, bulk sales, and catering has helped Ansots thrive. To his experienced eye, the timing also has its perks.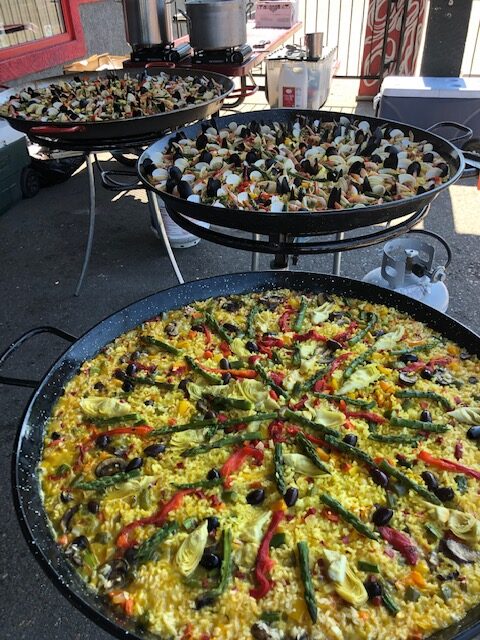 "Oddly enough, opening at a weird time like this was somewhat advantageous in the sense that we're not just slammed from the very start when we're the least prepared," Ansotegui said. "I had that time to train the employees and get myself back to being used to cooking on the line, which I hadn't done since the early days of Bar Gernika [1991]."
"Ansots" is a nickname for the Ansotegui family's surname, and the restaurant is truly a family affair. Ansotegui cooks and makes the chorizos (with help from his brother-in-law Alberto Bereziartua), his wife Tamara contributes Basque cheesecake, and their daughter Ellie bakes pastries and takes orders. In the spirit of keeping things local, Ansotegui is also working with nearby farmers and ranchers to source locally and seasonally "as much as possible" in the coming year. A pork partnership with Dave Reynolds' Farms is in the works.
Post-pandemic, Ansotegui hopes Ansots will become a hub for education on Basque culture, offering cooking classes, pointers on the Basque language, and history on the local community. But for now take-out, safe family gatherings in its private room, and catering gigs are Ansots' bread and butter.
"We're really pushing the idea of small caterings in people's homes, and of being able to drop off something special for them like our paella or lamb, those kinds of thing. Our to-go menu [includes] basically everything we do in the restaurant … it's a matter of adapting to the times and making people feel as comfortable as we can," Ansotegui said.
Ansots is currently open 10 a.m.-5 p.m. Mondays-Thursdays, 10 a.m.-8 p.m. Fridays and Saturdays, and closed Sundays, but those hours are subject to change. To learn more about the restaurant, visit its pages on Facebook (Facebook.com/AnsotsBoise/) or Instagram (@ansotsboise).