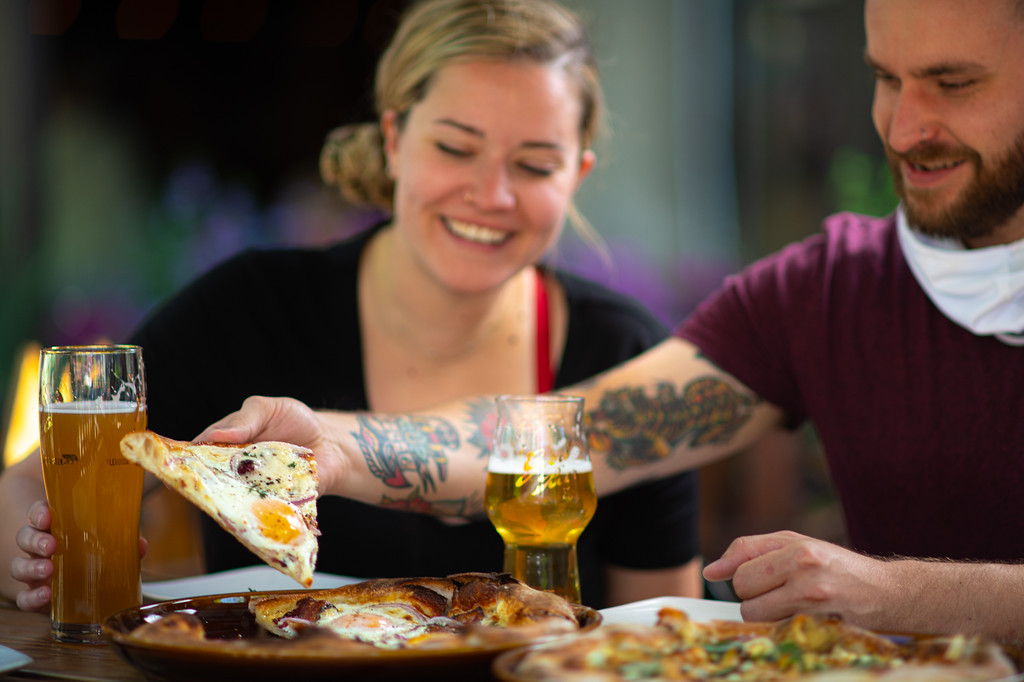 Bittercreek Alehouse has returned pizza to the menu with an entirely new style and lineup. For the perfect combination of aged mozzarella, house-made dough, and off-the-rails seasonal toppings, order one (or more) of our pizzas to enjoy with a pint of your favorite beer. Now available for dinner after 5pm.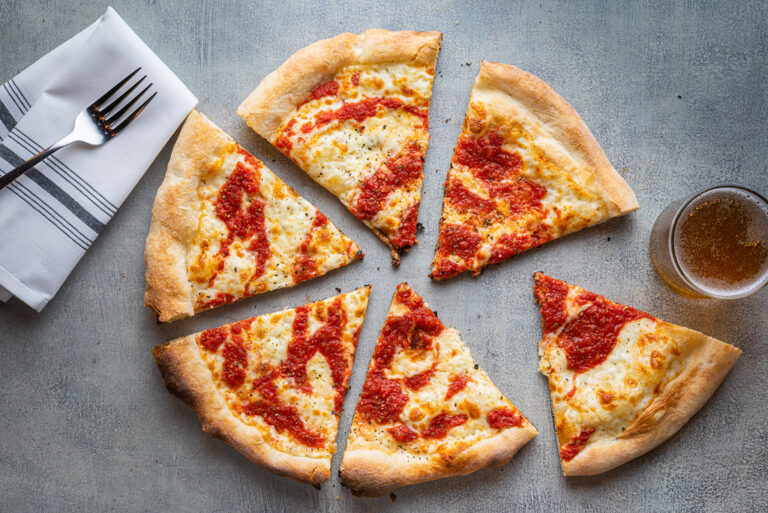 Classic Cheese
Tomato sauce, aged mozzarella, Reggiano, and herbs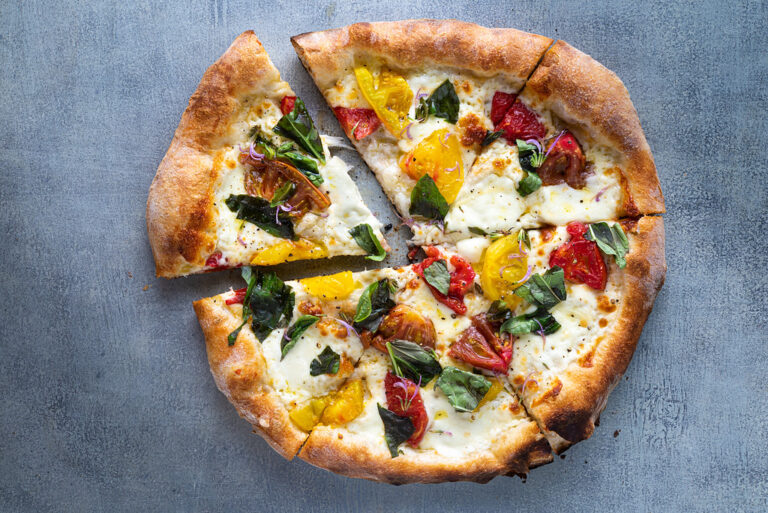 Margherita
Olive oil, fresh and aged mozzarella, Fiddler's Green heirloom tomatoes, basil, sea salt and cracked black pepper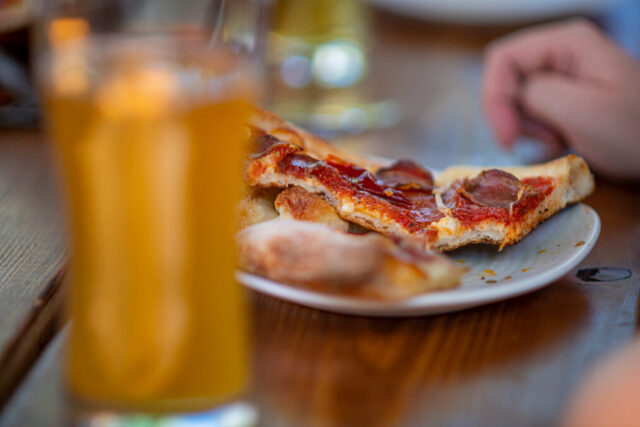 Pepperoni
Tomato sauce and aged mozzarella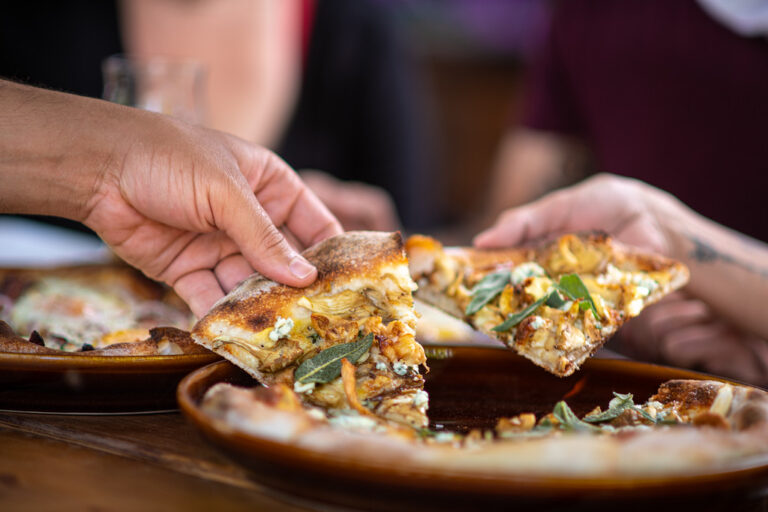 Sage Psychonaut
Olive oil, aged mozzarella, gruyere, Global Gardens oyster mushrooms, thyme, honey, Maytag bleu cheese, and fried sage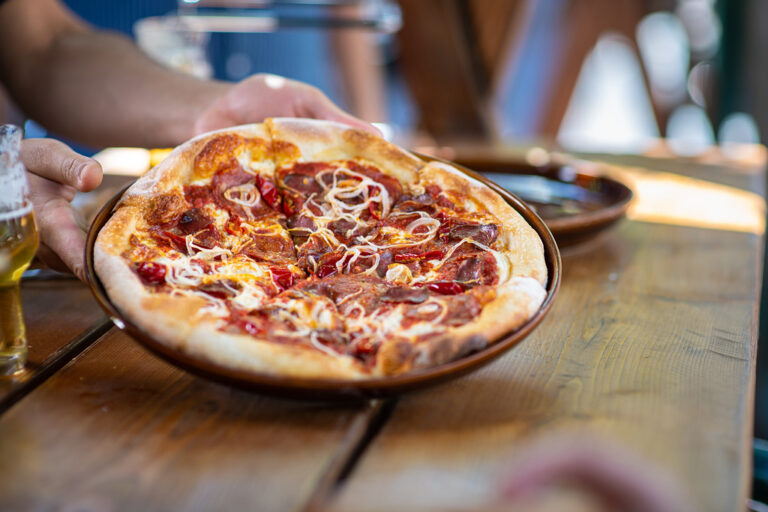 The Calabrian
Tomato sauce, aged mozzarella, hot coppa, calabrese, sweet onion, and Calabrian chile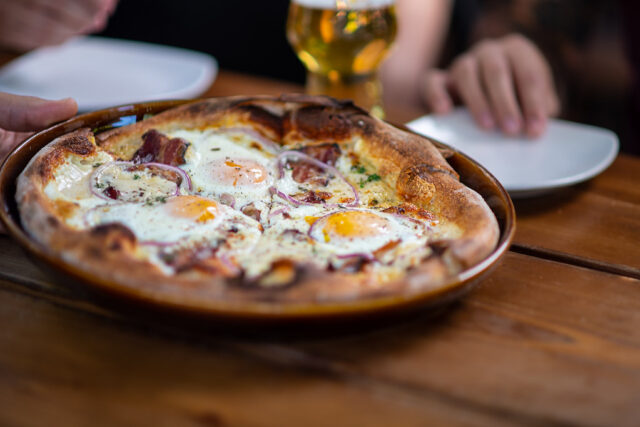 Potato Carbonara
Stracciatella di buratta, aged mozzarella, Reggiano, bacon, huckleberry gold potatoes, and McIntyre Farms egg yolk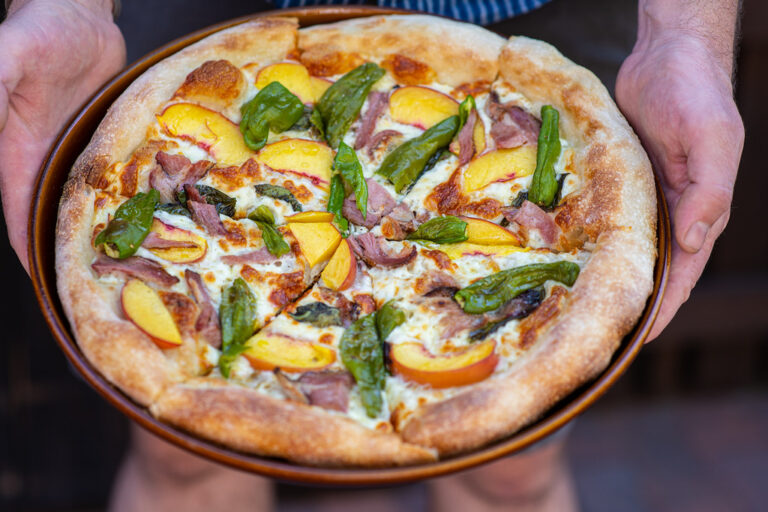 Shishito Peach
olive oil, aged mozzarella, ham, local peaches, Fiddler's Green shishitos, baked basil, and sherry vinegar reduction.